Radio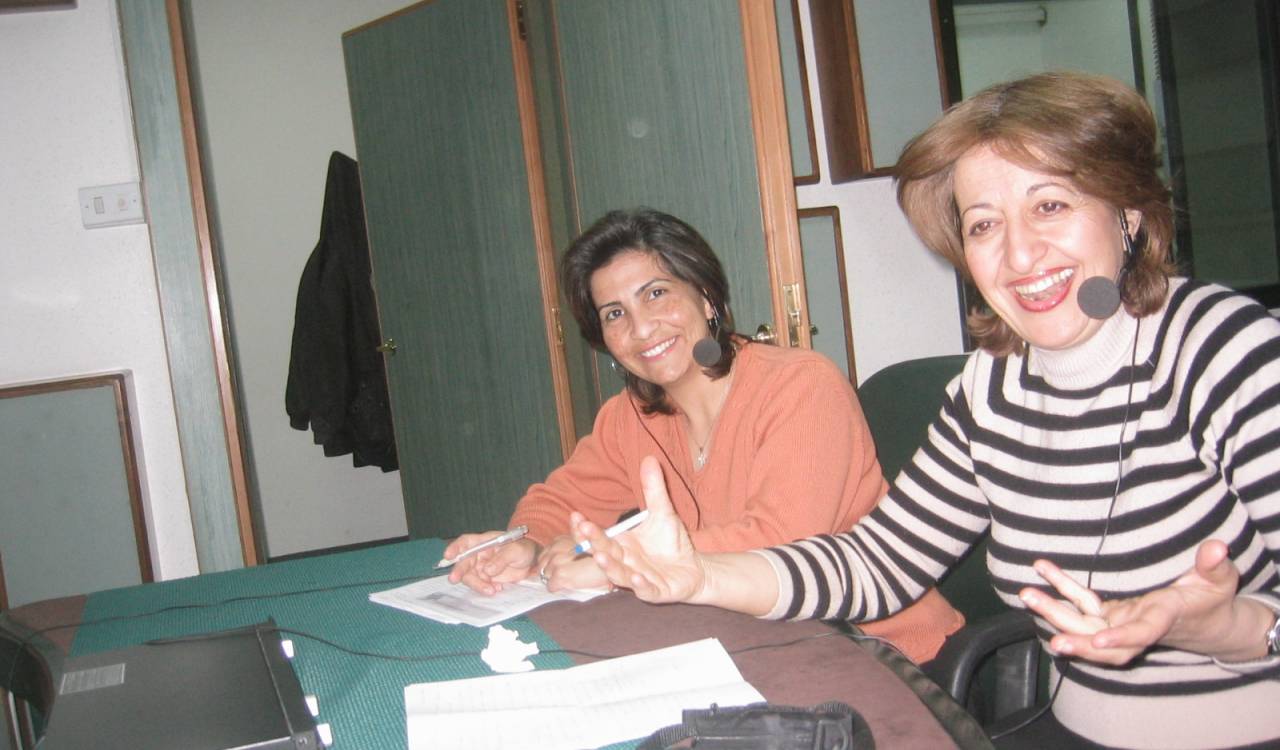 In 2016, The Arab Center for Consulting and Training Service (ACCTS-AWT) celebrated 17 years of being on the radio.
The radio program grew from a one woman monologue to using drama with a group of talented Jordanian women and men who volunteered their time to record the 15 minute programs.
As technology continued to advance, we have seen the website redeveloped as well as the beginning of ACCTS-AWT branching out into the social media arena.
Our 423 radio episodes are being used in various areas of ministry: church meetings, programs, psychosocial workshops with traumatized Syrian refugees, and social media.
Our Radio program is being broadcast on several radio stations in the Arab World; such as Al-Tareeq (laro7ak), Sama, Life Club, Agape radio stations. Plus it is also available online.
We have created a free account for AWT on SoundCloud to upload AWT radio episodes. You can check sound cloud on its website or download it as an app. Radio station "Alive" is also broadcasting the episodes through its application "Window on Life". Full radio broadcasts are being posted on our website.
Brief excerpts from these broadcasts have been integrated into our multiple, live training activities.
The 2-minute clips are available as training reinforcement and can be accessed by clicking on YouTube links located on the AWT Facebook page. We continue to use FB posts to attract new listeners and to maintain the loyalty of previous ones.
The radio is a great way to reach the Arab woman and remind her that there is always hope. It provides a constant encouraging platform that would create more opportunities for women in the Middle East. It is a privilege to support a ministry that presents such a positive role model for women in the Middle East. Radio is such an effective way to reach deep into the Arab world.
Donna Mullis