Balshi Min Hon - Season 3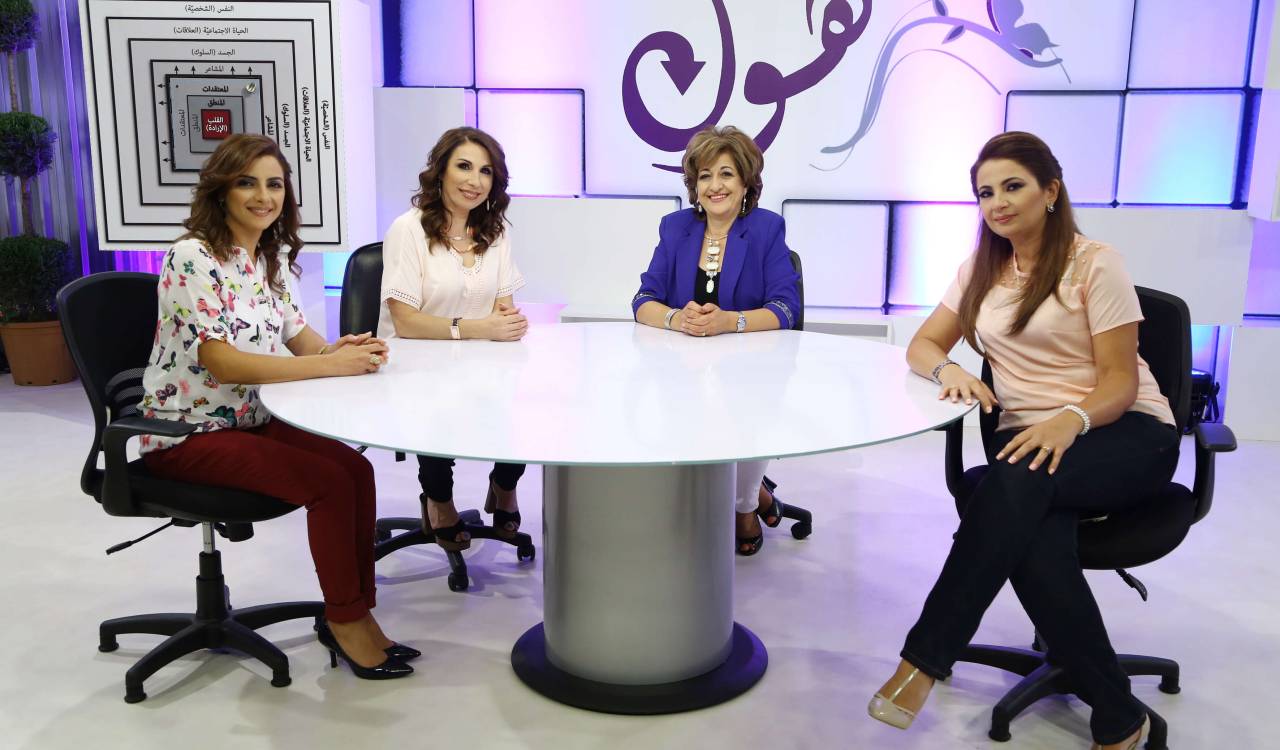 Satellite Television Outreach - Women Stereotypes Season 3
The third season of our TV program Balshi min hon shook the base of stereotypes that shaped the Arab woman's life
6 September 2016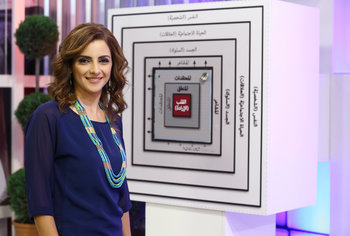 Amman, Jordan (ACCTS-AWT) - On the 6th September, ACCTS- AWT started its third season of Balshi Min Hon Satellite Television Broadcast, which means Start from here, on Arabic PLUS Channel. 
The Satellite TV broadcast has been launched with the aim of having a program which empowers and equips the Arab woman so that she might pursue change in her personal, spiritual, and social life. We aspire to motivate the Arab woman to believe in herself and embrace her abilities, eventually reaching a well-balanced life. 
We also seek from the program to empower women through biblical leadership skills based on the word of God. Through the broadcast, viewers are motivated to start a change in patterns of thinking, habits, and ways of communication, and above all to start a change in their life journey by following Jesus.
Viewers are motivated to start a change
The third season consists of 13 episodes which were aired in 2016 on Sat-7 channel*. 
Whereas, SAT-7 is the pioneer of Arabic satellite broadcast stations in the world. It filled the Middle East with the gospel message when the area lacked any TV ministry. Sat-7 Network broadcasts across 22 countries in the Middle East and North Africa, along with 50 countries in Europe. In 2014, the overall viewing audience of all channels is estimated at over 15 million. It reaches into the homes of a potential audience of 4 million Arab viewers across the USA and Canada.
The vision for this season aims to shake the base of stereotypes that shaped the Arab woman's life presenting God's original design for women, and what He had in mind for her when He created the woman. And since women have been framed with rigid roles and harmful masculinities, this new broadcast aims to see women reconciled with themselves and God.
Season three addresses stereotypes inherited and shaped by the Society and Media, and gives creative practical ideas that help overcome bad practices and free minds from negative believes.   
Discussions throughout the episodes shed the light on some important concepts such as, Gender Equality; Women Empowerment; Gender Mainstreaming; Gender Analysis; Discrimination against Women.
Episodes tackled the following topics: Women Stereotypes, God's Boundaries VS Society's Restrictions, Women's Needs (Diamond Ring(,Women's Feelings Pt. 1 (Glass Slab), Women's Feelings Pt. 2 (Sweet and Sour), The Woman's Body Pt. 1 (Fig Leaves), The Woman's Body Pt. 2 (Mannequin), Intellectual Capacities, Roles (Housewife), Values, Women's Professional Efficiency, Women's Talk (Empty Talk), The Violence Women Accept.
Since the Arab woman is living in a culture that mistreats her, we sought from this broadcast to motivate the Arab woman to start a change that she needs to step forward to. Every episode includes some supportive motivational questions, quotes and statements for discussions.
Arab women needs to step forward to start a change 
You may read more life stories through the following link (Link to Impact- stories- media- TV- season 3)
We aspire from the program that women would engage in private social media conversations after watching the program, in order to develop a closer relationship and to obtain guidance for dealing with personal needs. We also seek that women groups within churches outside Amman would become aware of the program and become advocates for it.
Social Media creates followers and fans who are interested in watching the program repeatedly, which boosts viewing rates. Follow-up with viewers is done through our Program Page on Facebook on a daily basis. Viewers include those watching TV and those watching through our YouTube channel. 
Interaction with viewers happens through YouTube, Facebook, and Gmail
Through every broadcast, the viewer has the chance to hear the gospel message and the biblical perspective on each topic, as well as a word of encouragement from the Bible.