News
"Not a Shame" Campaign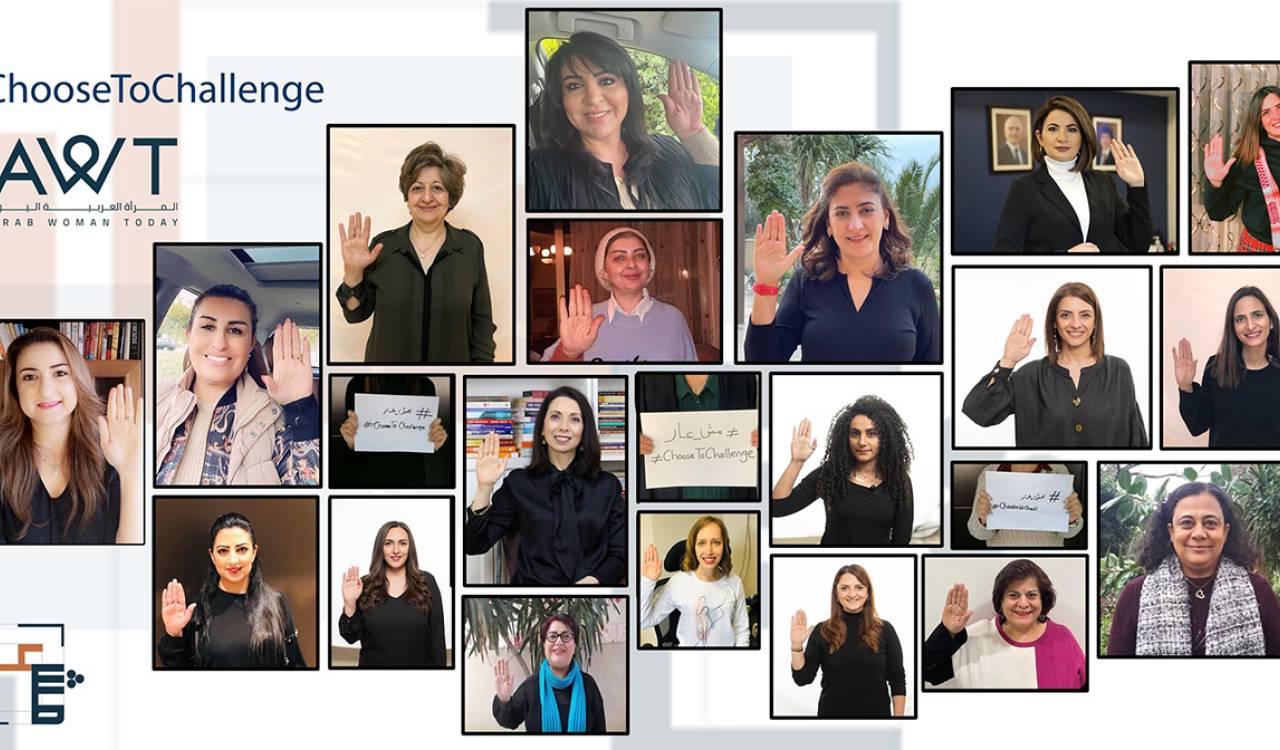 "Not a Shame" Campaign
ACCTS foundation / Arab Women Today section launched a campaign under the title "Not a Shame."
March 8, 2021
Amman, Jordan (ACCTS-AWT) - Under the slogan "Not a shame, and who sets the standard?" The campaign emphasized women's value, away from the negative designations that distort their identity and reduce their value in their eyes and others'. It had a significant impact on the decline of their performance and progress at all levels. It sheds light on the concept of shame in its deep and comprehensive meaning and clarifies its sources and causes, as well as the reflection of the feelings of shame on women's view of themselves as human beings worthy of dignity, and how she behaves influenced by these destructive feelings. Arab Women Today sought in this campaign to provide practical knowledge and support, to empower women in raising self-confidence and determination to strive to live in dignity and peace within healthy and sound human standards.
This launch coincided with the "International Women's Day," which falls on March 8 of each year.
Programs, Planning & Performance Manager, and Campaign Coordinator, Engineer Martina Qandah, pointed out that misconceptions about the association of shame with women existentially and practically caused many psychological effects for women that affected their personality, performance, and essential roles in the family and society. This campaign will increase women's awareness and ability to take practical steps to stop the ideas and practices that insult them and reduce their value, which will positively impact their lives and society in general.
The campaign supported its goals through educational and motivational videos and awareness-raising articles and publications on the Arab Women Today website and its social media platforms. It has also provided private one-on-one counseling sessions to support all who seek support and guidance.
The audience also had an opportunity to participate and interact through broadcasted dialogue and training sessions on social media platforms and the Zoom application and hosted a group of active and specialized community figures in this field.
ACCTS held an interactive dialogue session titled "Not a shame and the judgment of the other is not the standard" on 3/8/2021 at 8:00 pm. Dana Abu Khader - a presenter at Roya TV, moderated the media session. She ran the dialogue with the counselor and trainer- Helena Sayegh, and Ms. Samar and Samar Dudin, Regional Director and Head of Programs Ruwwad Al Tanmeya, a Community and Youth Empowerment Organization, Jordan. The session focused its discussion on the roots and manifestations of shame experienced by women and their psychological and social impact.
The counselor and trainer-Helena Sayegh, presented another interactive webinar, run by the psychological and educational specialist, Dina Halaseh, under the title "How do you get rid of the feelings of shame?" AWT held it on Sunday, 3/14/2021, from 7:30 until 9:00 pm. Al-Sayegh shared the most practical methods that helped women rebuild their personality and identity and get rid of the feelings of shame through a more comprehensive understanding of the dimensions and origins of shame. She also addressed how women can claim their rights and what to do when exposed to various forms of abuse.
As for the campaign's Christian side, ACCTS held a session titled "Not a shame, Our Master is the one who decides." A Biblical and psychological discussion addressed some crucial matters; the difference between the shame of Christ versus the shame of society, how can Christians move on after Christ removed their shame, recognizing their identity in him? Besides, does shame exist inside the church walls? The counselor addressed the emotions and behaviors of the women living in shame, giving the correct definitions and highlighting sources and symptoms. Moreover, she provided practical guidance on dealing with these feelings and embracing her identity and the truth that she has been set free by the redemptive work of Christ on the cross.
ACCTS Senior Editor and Development Communications Officer Dima Fakhouri moderated this distinguished dialogue with our special guests, Eng. Bashar Samarneh, International trainer at the Haggai International Institute and President of the National League in Jordan, Project Coordinator at the International Labor Organization, and Suzy Lotfy- Counselor at the House of Counseling Awareness Center Foundation. AWT conducted this session on Tuesday, 3/9/2021, at 8:00 pm. In addition to a Bible Study titled "Women who overcame shame by the truth," presented by ACCTS Director of Public Relations and Training Expert Basma Gammoh to a group of women on our Social Media Christian page. The Bible Study took place on March 17 at 7 pm.
Registration was open for participation and interaction in the dialogue sessions and training workshops through communicating with "Arab Woman Today."
Moreover, Arab Women Today invited everyone to share the United Nations' challenge on International Women's Day under the slogan #ChooseToChallenge. Where the participants in the challenge posted a personal photo raising their hand, or a picture with the campaign title (not a shame), adding the campaign hashtag (#NotAShame) and the hashtag (#ChooseToChallenge). Participation was open to everyone who wanted to be influential, effective, and supportive of women.
Participants in the campaign shared their opinions; unfortunately, our societies practice a strong arsenal of negative stereotypes towards women. It shows through the image of women towards themselves and their societal role. We were programmed to fear people and their judgment, not what we love. The shame culture gradually became more significant and more dominant than the appreciation culture.
Another gave a call to action, "It was a wonderful conversation and a definitive diagnosis of society's problems, but the question is, don't you think that we need another decade to get rid of the feelings of shame that we still carry?"
We wish the "Not a shame" campaign all success in achieving its desired goals, hoping that it will receive institutional, societal, and Arab support, leading to raising the awareness of Jordanian and Arab women.
#RestoringHonorofwomen #ChooseToChallenge #Shame #women #womenpower #womanForWoman #Womansupportingwoman #arabiclanguage #arabwomantoday #arabs #amman #ammanjordan #ShameFree #feminist #honoringwomenandgirls
#ChooseToChallenge