News
Leadership Training for Arab Women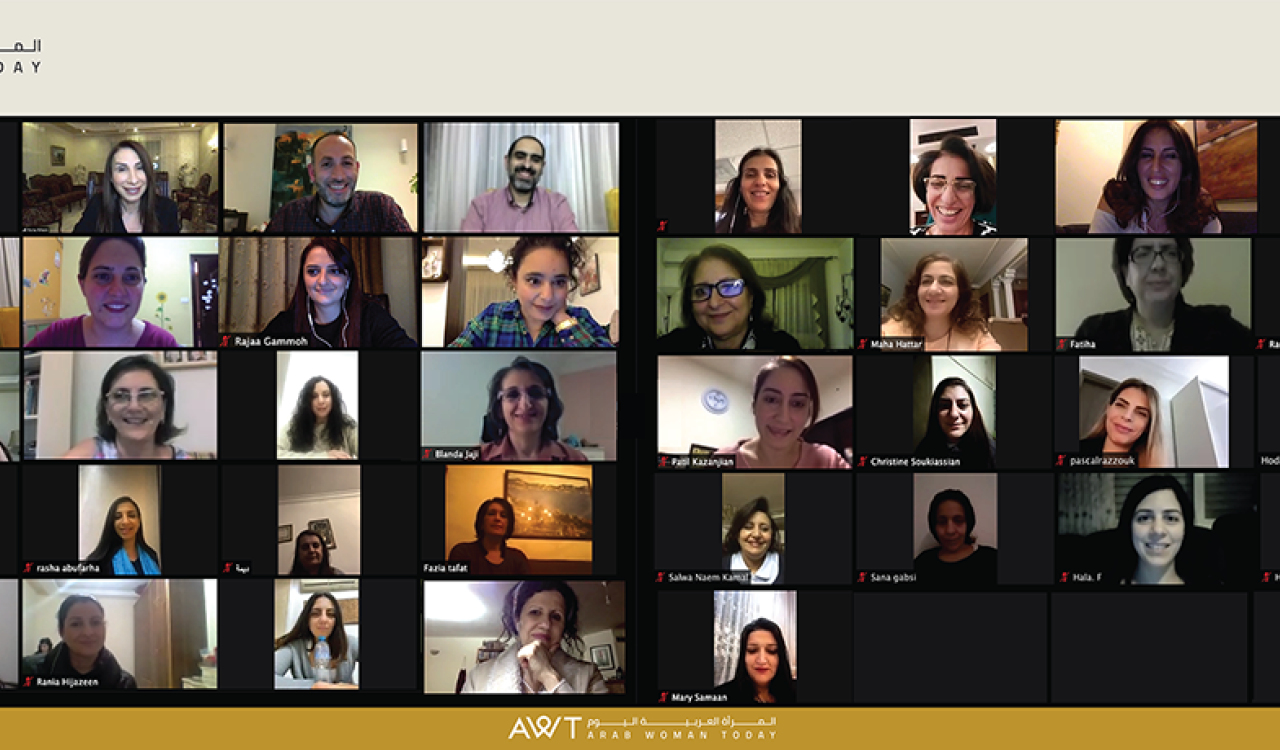 Leadership Training for Arab Women
AWT holds online professional training for women leaders titled "Authentic Leadership."
16-25 Nov. 2020
Amman, Jordan (ACCTS-AWT) - The Arab Center for Consulting and Training Services and held this regional online training on "Authentic leadership" based on the belief in equipping real leaders who carry the values ​​of honesty, kindness, and fairness. Authentic leaders, whose words and actions are consistent, hold themselves accountable, and are steadfast in their principles in every area of ​​their lives. Arab countries represented Jordan, Egypt, Lebanon, Emirates, Tunisia, Morocco, Algeria, Iraq, Syria, Saudi, Kuwait, Holy Land, Sudan, and Qatar.
This training aims to take women on a journey to learn their purpose of leadership by discovering their potentials and motivations based on their actual values, which will pour into developing their leadership skills. The training reinforces the acquired experience by supporting them in creating a practical development plan, besides the exercises and the supportive reading guideline and the personal follow-up.
Main topics of discussion:
Discovering your true north (What does it take to be both authentic and effective as a leader?)

Examine your leadership Journey (Why Leaders lose their way?)

Discover your authentic leadership (Your "True North" compass)

Put your leadership into action (Form "I" to "We") lead with purpose. 
This training can empower women to utilize their new skills in their ministries and develop them for God's glory. It motivates them to step up and lead while remaining true to who they are, helping them to inspire other women.
The training included 43 leaders from the Arab world and North Africa. Ruba Rihani, Director of the Center for Arab Women Today, led two sessions, in addition to two other professional trainers. Rand Haddadin, chief trainer and accredited facilitator, and the trainer and certified counselor, Mr. Hussam Fakhoury.
Interaction and shared benefit were exceptional. We want to share some of the encouraging feedback with you.
"You have touched me very much, and I have benefited from every part of the training. I serve among 140 children in a boarding center, and they all come from difficult environments and circumstances. You made me feel the importance of overwhelming them with warm hugs and closeness at this stage in their lives. You increased the longing in my heart to serve them and love them. I thank you with all the heart for all that you offered."
"This realization flashed through my mind: the pain I experienced (if I dealt well with it) can be a valuable opportunity to make an impact."
"I enjoyed reading about authentic leadership and rejoiced because it interpreted the many questions that I had."
"I learned that leadership is not related to a managerial job title."