News
Three new groups graduated from our training courses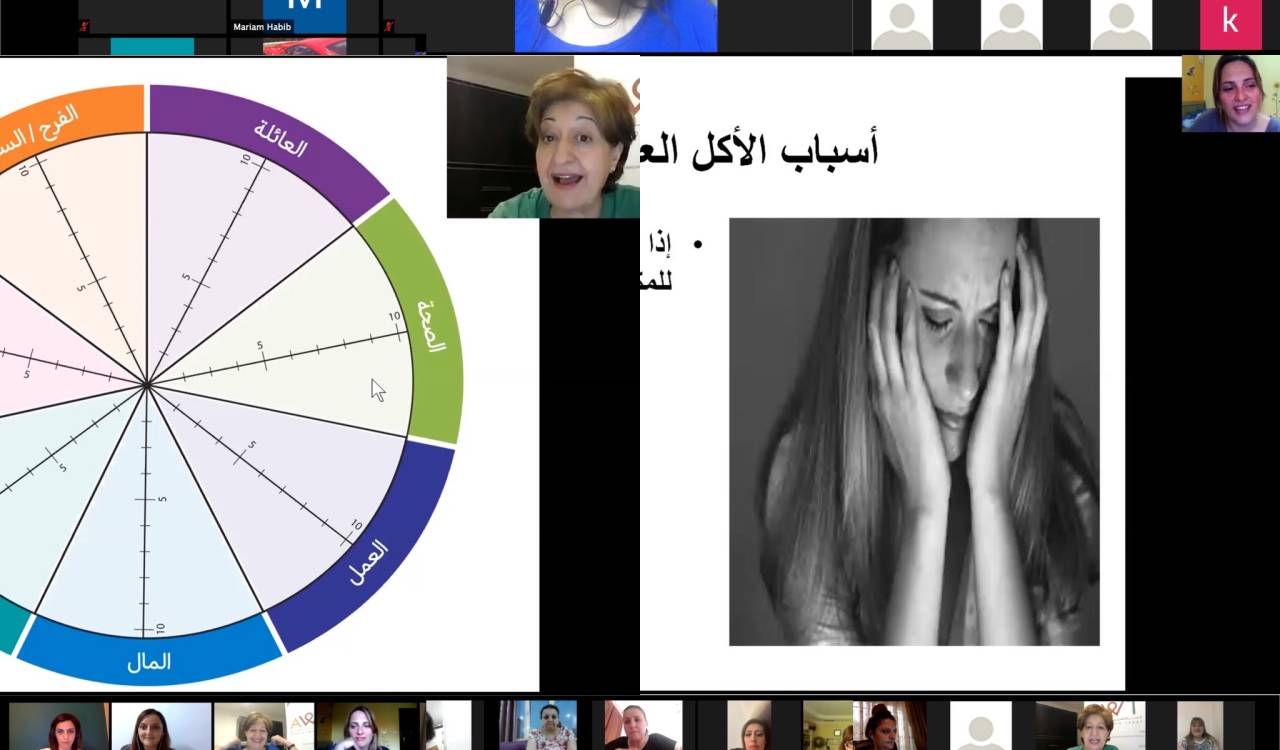 Three new groups graduated from our training courses
For two months, ACCTS has been active training and coaching women who undertook a life-growth material on balanced roles in life.
Amman, Jordan, June-July, 2020
Elite participated were nominated from our social media pages besides our ambassadors who were previously equipped by our program, those who experienced change and improved their lives and wanted other women to benefit as well.
Participants represented 12 countries: Syria, Palestine, Lebanon, Egypt, Iraq, Saudi Arabia, Kuwait, Tunisia, Algeria, the USA, France and Jordan. 
The program addressed a life-changing material for growth in women's lives. It discusses the tree of roles, boundaries and balanced life. AWT took the women on a journey to examine their experiences using the wheel of life illustration that involved some practical aspects of health, friendship, money, happiness, fun, work, family, and ministry leading to maturity and growth on the spiritual level.
Each group went through three sessions of teaching, besides follow-up and assessments. The program provided certification and follow up on a professional and personal level for a month during the training course.
Two trainees from AWT gave the training that consisted of eighty-five women within the age group 23-50 years old. Training sessions started at the end of June and continued until the end of July 2020.
The training added value to women's lives and they experienced a change in awareness and took steps for change.
"I discovered that I have to rebalance my actions in life. I have to know my priorities, but sometimes I am afraid of change, and I like to stay in our comfort zone. I want to overcome this stage." – Algeria
"This training challenged me to set new rules and demolish old ones, including thoughts and beliefs that consumed me!" – Kuwait
Looking forward to future training opportunities to help add value to the lives of more people.