News
Facilitating Small Home Projects at the ICC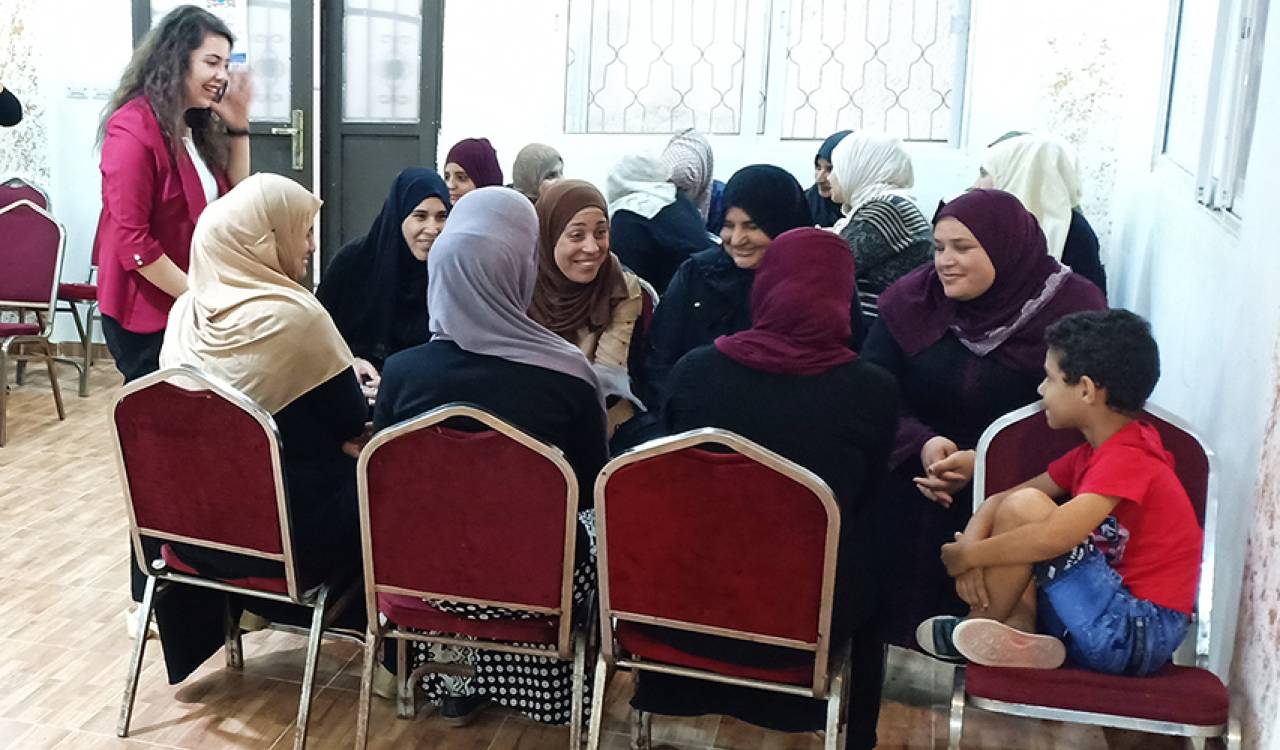 Facilitating Small Home Projects at the ICC
ACCTS Irbid Community Centre (ICC) conducted an awareness lecture on small home projects to raise women awareness on how to save and gain money by managing their own business, especially in fields in which they received training at the Center.
3rd of August, 2019
Irbid, Jordan (ACCTS/ICC) - Small enterprises are one of the methods of eliminating unemployment. The unemployment rate is rising and increasing dramatically in different countries. It has created frustration among university graduates, and most people are thinking of finding solutions to these problems. One of these solutions is to initiate small projects at home showing their tendencies and their creativity in a particular area and avoid them the trouble to get out of the house. Such small projects enable them to render profits that can help them keep pace with the cost of living and the requirements of life.
Beneficiaries are encouraged to start different kinds of small projects at home, such as the following:
Accessories and handicrafts
Through manufacturing handicrafts, such as the formation of beads accessories and natural straw art in addition to making candles, perfume makeup skills, and printing skills on mugs and glassware.
 Through making quality soap by using natural ingredients in addition to other hygiene products needed at home.
Through making garments' adjustments, repairing clothes and making clothes, curtains, and pillows.
By buying and selling wholesale things, such as some accessories, perfumes, and pajamas.
To learn more about the Center's activities, visit.