News
New workshops at Al-Yadudah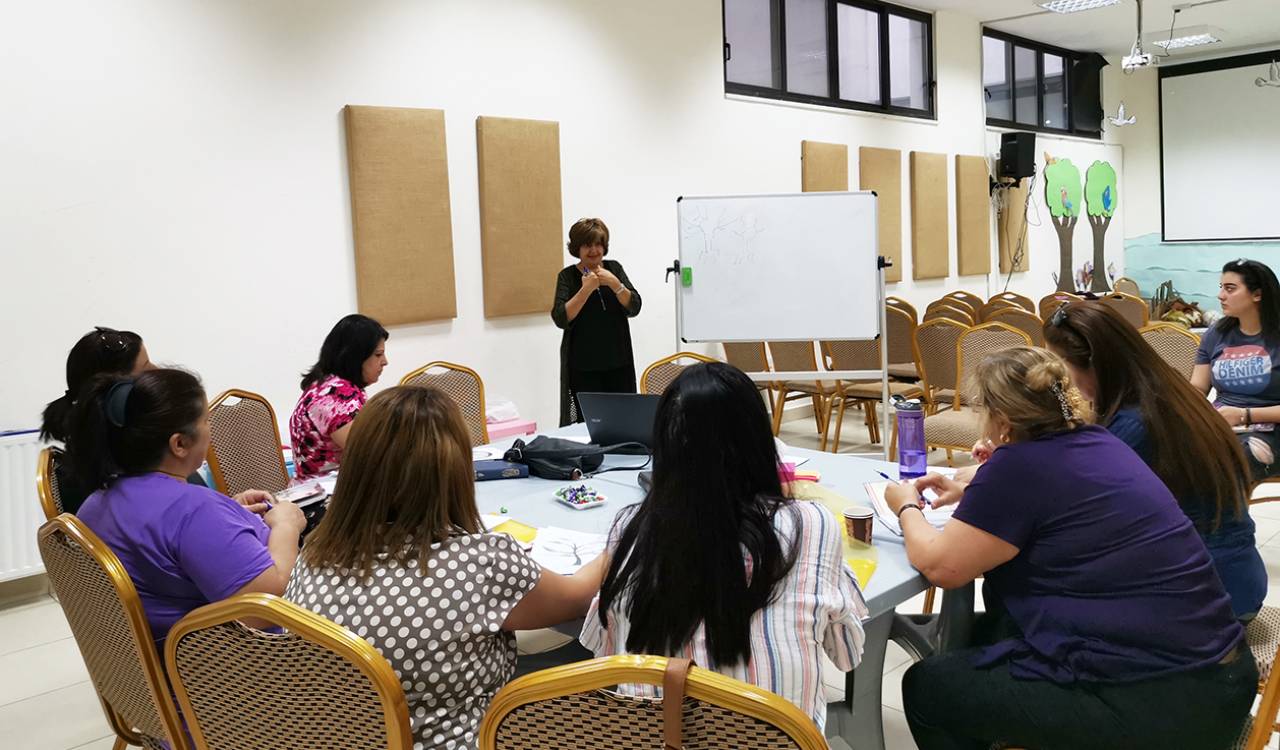 New workshops at Al-Yadudah
ACCTS started a new series of our Life coaching program for a group of women at Al-Yadudah. The program is leaving a significant impact on beneficiaries.
13th of Jul. 2019
Amman, Jordan (ACCTS, AWT) – Up to this date, ACCTS conducted five training workshops to a group of women at Al-Yadudah; a town in the Amman Governorate of north-western Jordan south of Amman. They gathered to discuss topics; such as the effects of one's upbringing and how their families played a role in meeting the basic needs in their life. Another issue addressed the difference between joy and happiness and balance in an individual's life in areas such as health, finances, and friendships. They learned the importance of self-care and expressing emotions, in addition to learning the difference between joy and happiness.
The participants were engaged and reported to have significantly benefited from the sessions. Here are some of the testimonies we have collected;
"The training made a big difference in my life. I discovered how much I was neglecting myself in so many aspects and also my family. I did a physical test I should have done a long time ago because I was careless in taking care of my health. My view of friendships changed; I became more realistic in my expectations from my friends, which helped me avoid lots of problems in relationships. I am sharing the material with my husband, and we are learning together."
"I am timid in personality and can't express myself. My husband always complains of my silence and shyness. I don't share or discuss anything. When I learned about meeting the basic needs of the family, I felt I had a role to play with my kids and husband. It requires me to get out of my shyness and silence and interact more. Starting today, I'll train myself to participate and express and create a happy atmosphere within the family."
However, the series is still going on. We are looking forward to more impacted and changed lives.