News
First Aid as a First Step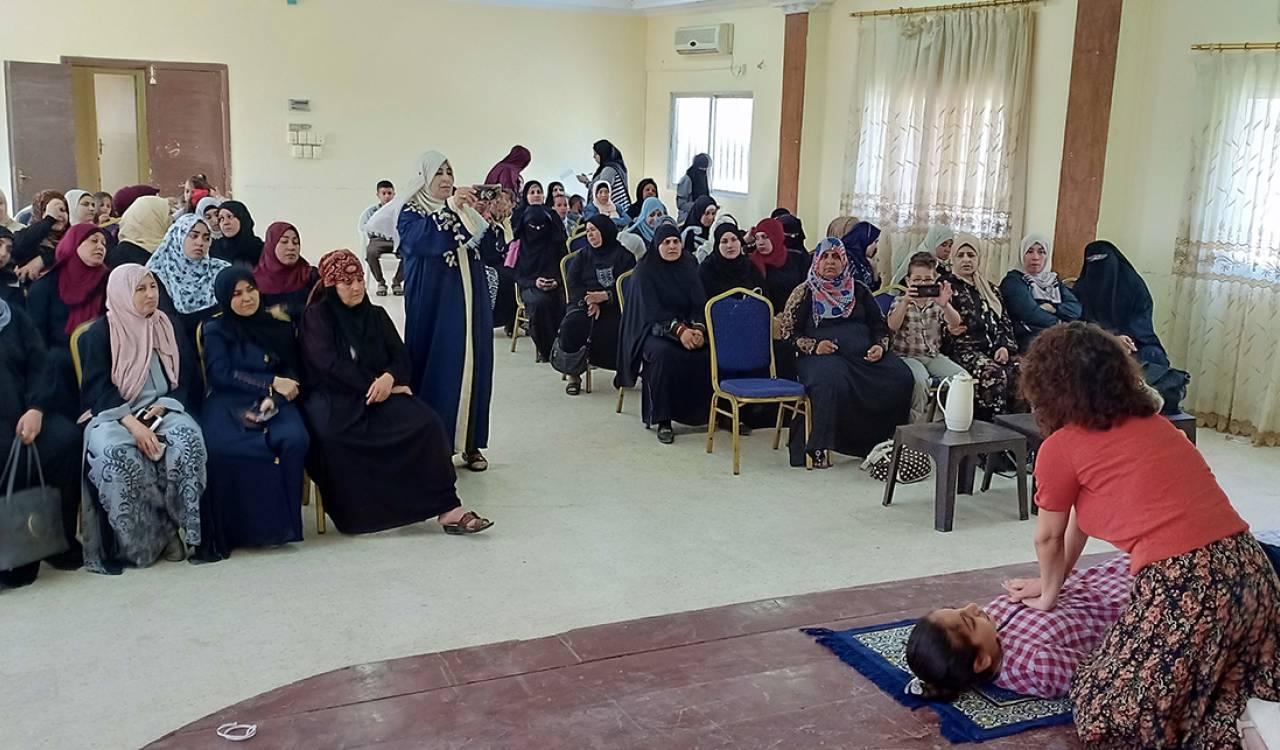 First Aid as a First Step
ICC equipped women with information on basic first aid in the event of a medical emergency.
15th June of 2019
Irbid, Jordan (ACCTS/ICC) - ACCTS Irbid Community Centre (ICC) partnered with Nassa'em Al Janneh Charity Association to conduct an awareness lecture on first aid. Nassa'em Al Janneh Charity Association hosted us to reach beneficiaries living in a camp near the Husn area who are unable to come to the center. A legal consultant led this workshop attended by sixty-six ladies.
First aid is the initial aid provided to a person suffering from a sudden illness or accident until they receive appropriate medical attention. Although first aid training is available in Jordan, many people do not take advantage of or have resources to pursue it. As a result, people are unaware of what to do or not to do in an emergency. Basic first aid training equips people with the skills and confidence needed to assist someone in a medical emergency.
Nassa'em Al Janneh Charity Association has worked with ACCTS before on workshops related to preconceived ideas on mental health. We are grateful to partner with them again and for hosting us on this workshop.