News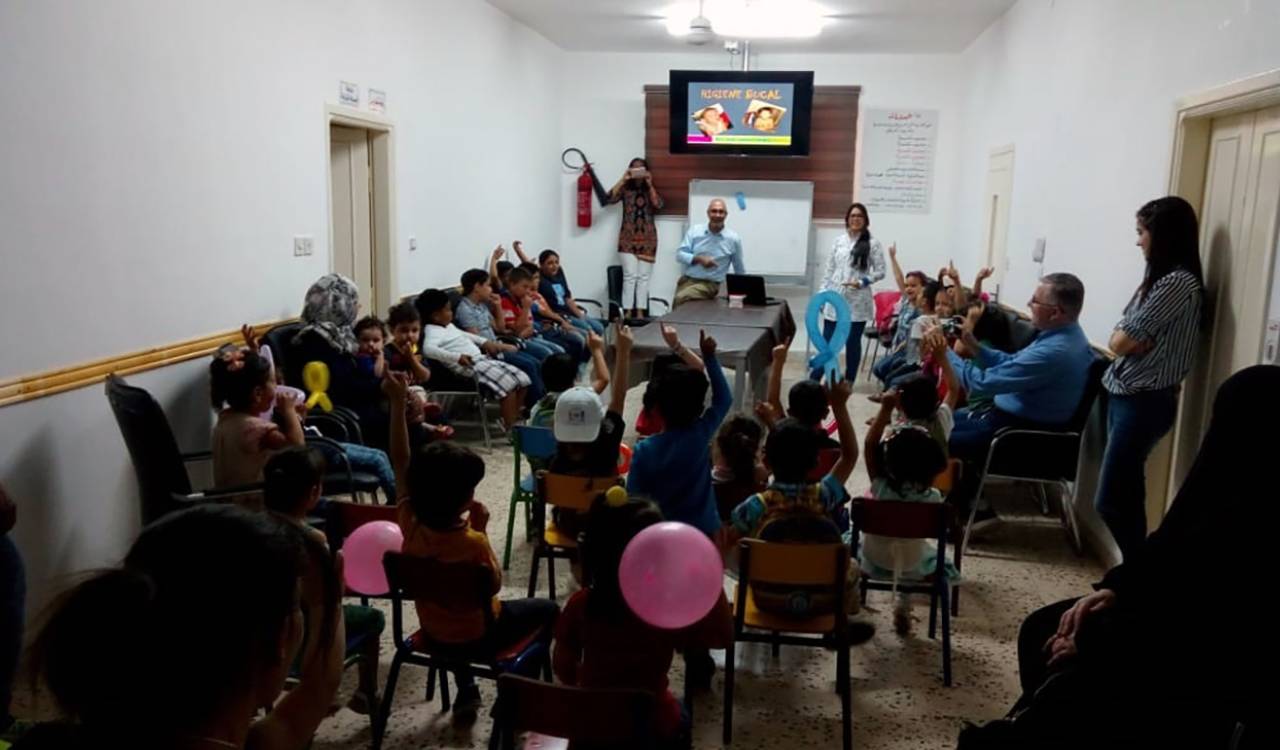 Oral Hygiene Workshop
ACCTS Irbid Community Center (ICC) hosted a dentist from Paraguay to implement an oral hygiene workshop for women and children.
July 2nd, 2018
Husson, Irbid (ACCTS/ICC) - Practicing good oral hygiene habits helps maintain lasting durability and function of our teeth. Poor habits can lead to cavities, tooth loss, and infected or inflamed gums, all of which hamper our ability to eat healthy foods. Why? Because when our teeth give us pain, we're less likely to eat fresh, vitamin-rich foods which lead to better long-term health.
The dentist focused on the practice of keeping one's mouth clean and free of disease and other problems (e.g. bad breath) through regular brushing and cleaning between the teeth. It is important that oral hygiene is carried out on a regular basis to enable the prevention of dental disease. The most common types of dental disease are tooth decay (cavities, dental caries) and gum diseases, including gingivitis, and periodontitis. Regular brushing consists of brushing twice a day: after breakfast and before going to bed.
Attendances practiced how to brush their teeth in the correct way as they learned how to take care of their mouths.
Twenty four ladies (10 Syrians and 14 Jordanians) in addition to thirty-three children (13 Syrians and 20 Jordanians) attended the workshop separately. By the end of the workshop, all of them received teeth hygiene kits to encourage them to start taking care of their mouths.