News
A Well-Deserved Award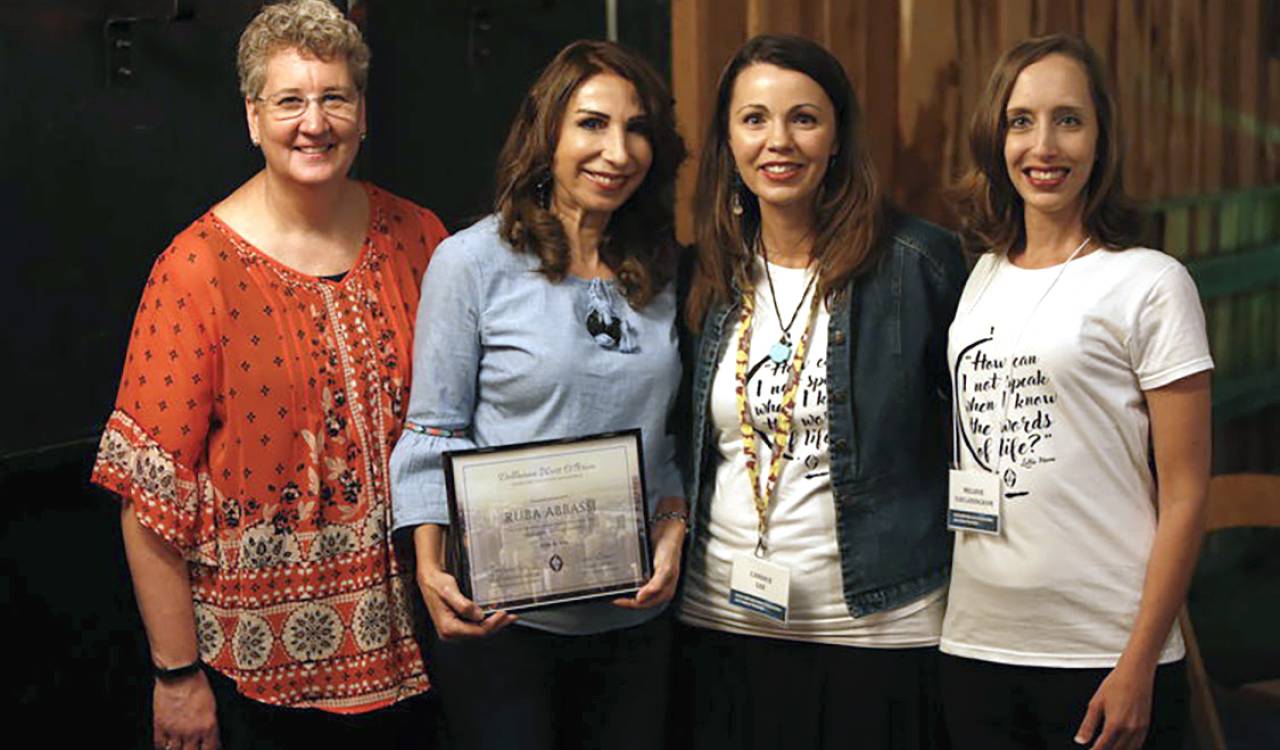 A Well-Deserved Award

ACCTS is very proud of its CEO for receiving the honorable O'Brien Award, given by the Woman's Missionary Union Foundation.
10th of June 2018
Alabama, United States (ACCTS, AWT) - Ruba Abbassi, CEO at ACCTS/ AWT had the honor to receive this years' Dellanna West O'Brien Award for Women's Leadership Development. In addition to a 2500 USD grant presented by the WMU Foundation during the national Woman's Missionary Union's missions celebration in Dallas.
Mrs. Abbassi's achievements through AWT has influenced and impacted 22 countries in the Middle-East through community development programs, radio and television ministries and has started as early as the award itself. Her outstanding perseverance and drive have well been complimented by Melanie Van Laningham who nominated her by saying, "It takes a committed leader to develop and equip other leaders, and Ruba is an exemplary model of such ripple-effect leadership. She does not shy away from the hardships that come with being a woman leader in the Arab world. In fact, she — in her quiet strength — walks through the obstacles with Christ-like grace, determination, and persistence."
Here is Abbassi's humble token on the event;
"I was honored today to receive the Delanna O'Brien Award for Women leadership development presented by WMU Foundation in Birmingham, Alabama. The award was received in Dallas, Texas. I'm so thankful for WMU Foundation for their continued support to empower both the Jordanian and Arab women. I'm determined to continue building women inside out in my beloved country Jordan."
Thank you, Ruba for fulfilling your role with a servant heart and out of a passion to be on mission in your world every day. And our gratitude also goes to WMU Foundation for its continued support in empowering Jordanian and Arab women.