News
Christmas Party at the Community Center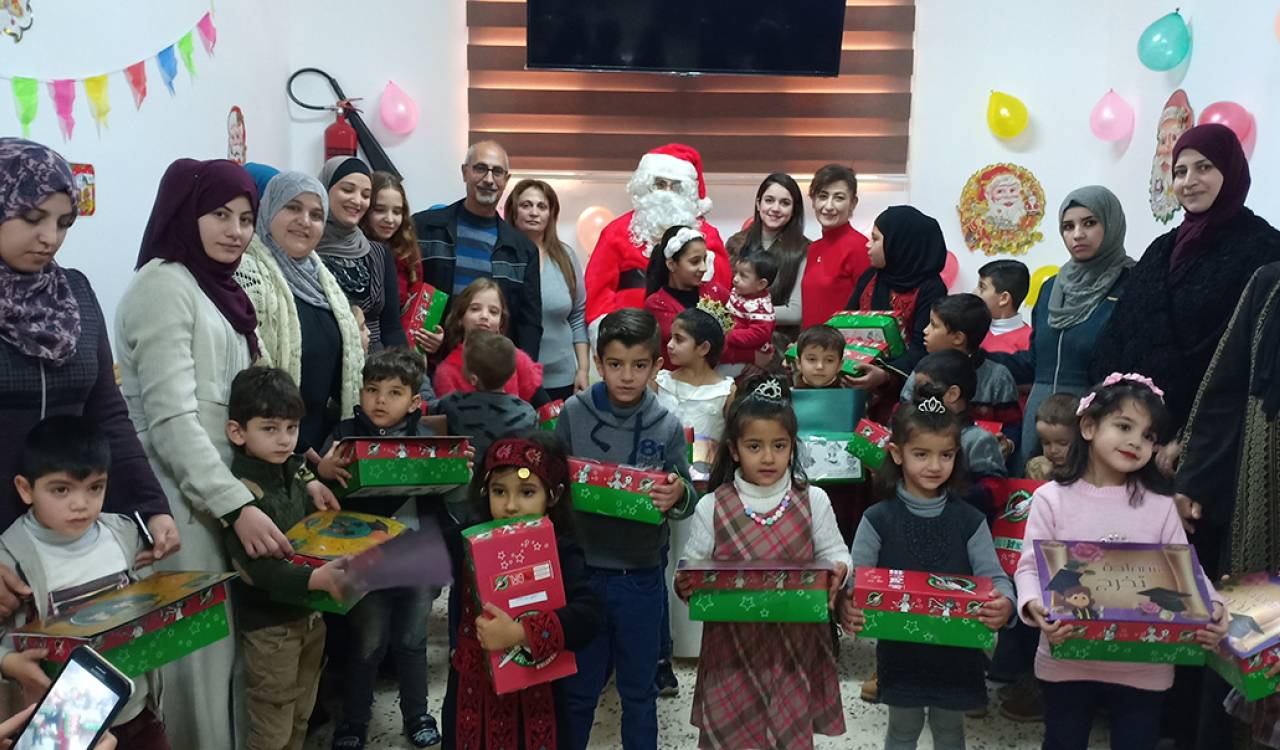 Christmas Party at the Community Center
ACCTS Community Center had a wonderful time celebrating not just one or two, but four Christmas parties that blessed 200 refugee and vulnerable Jordanian women. 
December 19th, 2019
Irbid, Jordan (ACCTS/ICC) - We had four separate parties with 50 women each to accommodate for the number of women. The women had a great time at the party. The community center staff warmly welcomed them. After a time of greeting, they enjoyed some fun games that included prizes for the winners. 
Then, the women were able to hear more about Christmas, God's love, and why we celebrate Christmas. It was through a short speech given by the community center Director and a sketch that was culturally relevant to them. 
The women then saw a video that shared more of the Christmas story through a song. They were deeply moved and pulling out their cell phones to record it, and some even wiped away tears. 
Later, they all enjoyed a delicious lunch together and received a gift from "Santa Clause." There were smiles all around. As they departed, they each received a food packet that provided a meal for them and their family.