News
"You will be a crown of splendor in the Lord's hand."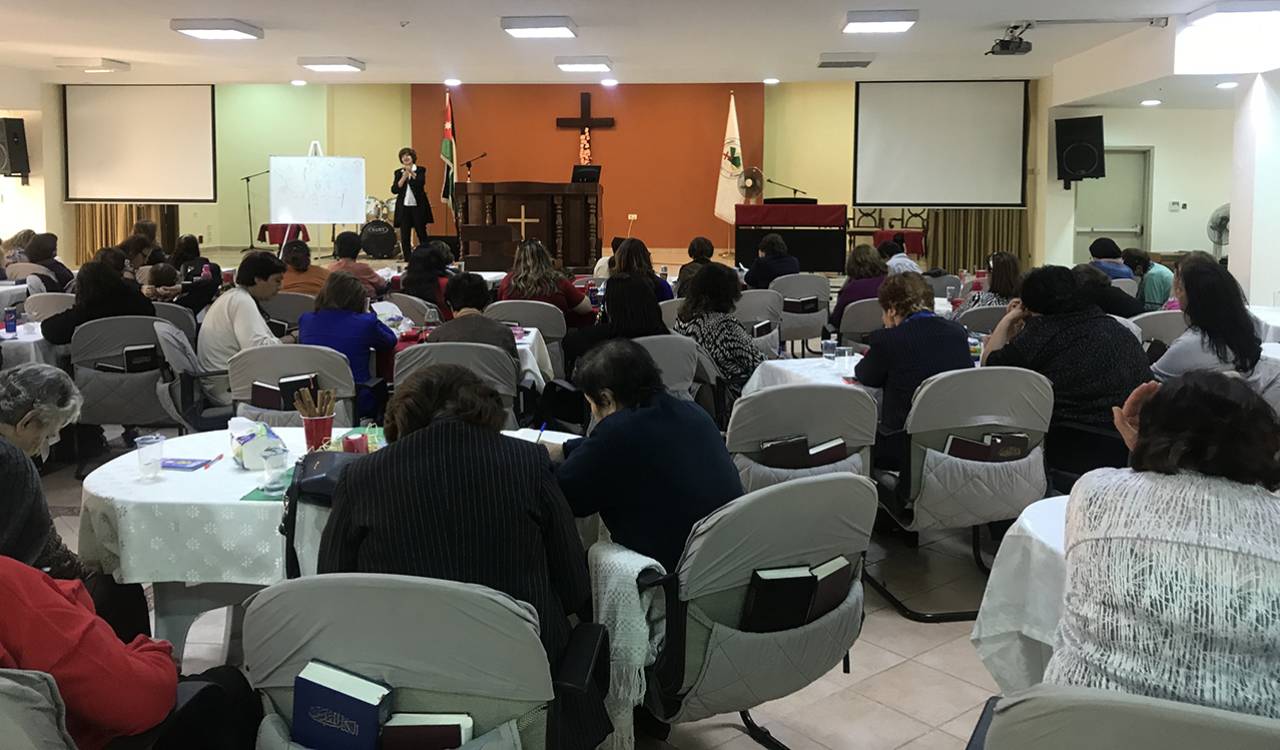 "You will be a crown of splendor in the Lord's hand." 
It was the main topic of the workshops presented at the Free Evangelical Annual church conference, Khalda. Such a blessed women's gathering!
November 2, 2019
Amman, Jordan (ACCTS/AWT) - AWT participated in lecturing at the Free Evangelical annual church conference. Around the topic about Isaiah 62:3, "You will be a crown of splendor in the Lord's hand." In this event, our program manager Mrs. Basma Gammoh shared in lecturing for a group of 125 women at the Free Evangelical Annual church, Khalda. 
The teaching addressed some needed topics on how God can use women as servants in the kingdom of God, and how they can be influential in their churches and environment. Mrs. Gammoh presented a study of some Biblical characters who were able to overcome challenges and made a difference in their lives and the lives of others.
The lectures were efficient and practical, women were able to discover the points of weaknesses in their spiritual lives and take decisions to deal with them through prayer and asking for support. The encouragement was clear from attendees, especially that the church rarely addresses specifically designed topics for women.
ACCTS aims to equip women and aspires to see them empowered with influence in their circles. Provoking them to draw their spiritual nutrition from the right source to bear fruit. In such gatherings, women have the chance to encourage each other within the body of Christ. They depend on the Lord's work in their lives and ministries and do not neglect the support of their sisters in the church. Not to mention that the women attending these empowerment sessions are full of zeal, always seek to engage in these life-changing workshops, and frequently invite others.
On the one hand, ACCTS continues to jump in and accept all sorts of invitations that challenge the mindsets and empower the church. On the other hand, ACCTS believes that these programs have a significant footprint and finds it essential to practice our role in serving our community through lively workshops of in-depth discussions. Because we seek to cultivate positive mindsets, leading to more influenced and changed lives.