News
A Workshop on Self-esteem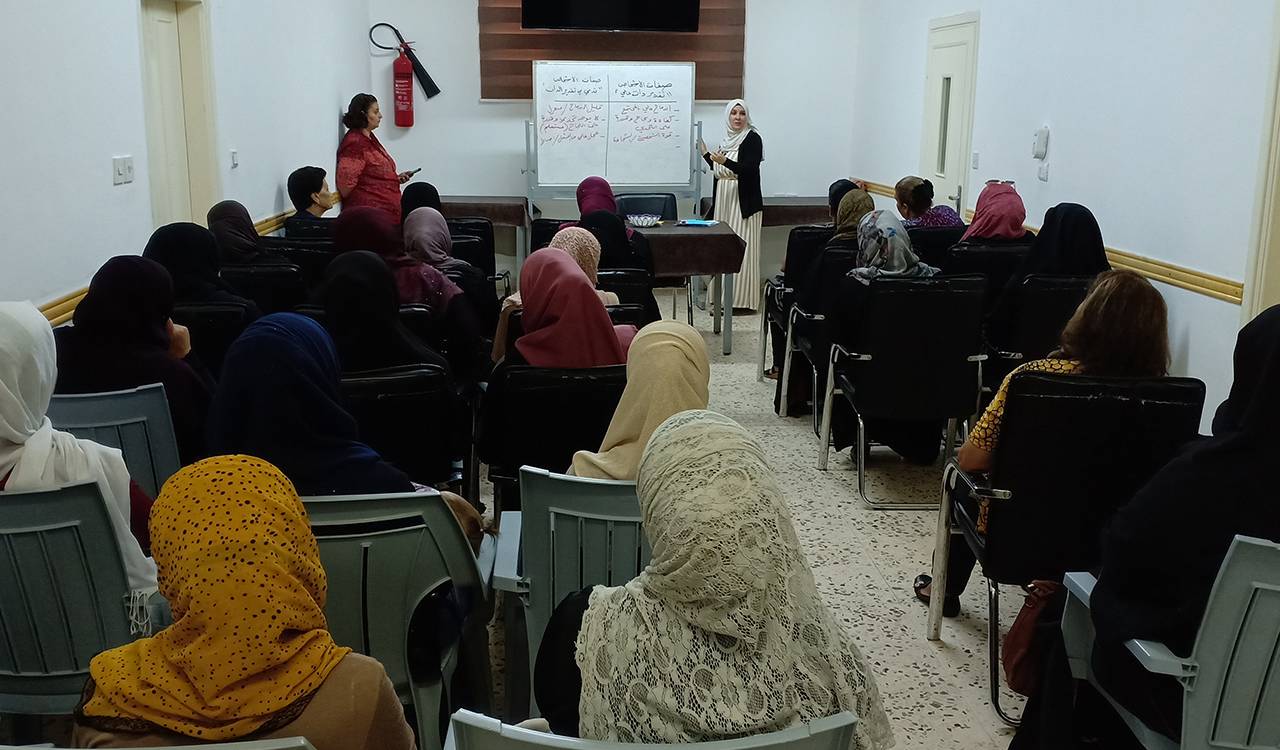 A Workshop on Self-esteem
ACCTS Irbid Community Center (ICC) conducted an awareness lecture on self-esteem to raise women awareness on that issue.
October 12th, 2019
Irbid, Jordan (ACCTS/ICC) – ACCTS center held a Workshop on self-esteem to a group of Syrian refugee women and poor Jordanians living in the north. We all know that self-esteem sometimes referred to as self-worth or self-respect, can be an essential part of success. Too little self-esteem can leave people feeling defeated or depressed. It can also lead people to make bad choices, fall into destructive relationships, or fail to live up to their full potential. A grandiose sense of self-esteem, as exhibited in narcissistic personality disorder, can undoubtedly be off-putting to others and can even damage personal relationships.
The ignorance of ones himself and his lack of knowledge of his abilities makes him evaluate himself wrongly either to give it more than it deserves or to diminish its value and topple itself.
Self-esteem is important because it can play a significant role in your motivation and success throughout your life. Low self-esteem may hold you back from succeeding at school or work because you do not believe yourself to be capable of success.
By contrast, having a healthy self-esteem can help you achieve because you navigate life with a positive, assertive attitude and believe you can accomplish your goals. The expertise lecturer discussed the following issues:
Factors that influence self-esteem

Signs of healthy self-esteem

Signs of low self-esteem

Treatment of poor self-esteem

Improving one's self-esteem
This awareness session enlightened the participants on the subject, and we hope it has challenged any preconceived ideas on the matter. We are looking forward to the next workshops for more productive and in-depth discussions about how we can be equipped as individuals to be more influential in our society. We are looking forward to more impacted and changed lives.