News
Nineteen Potential Women Graduate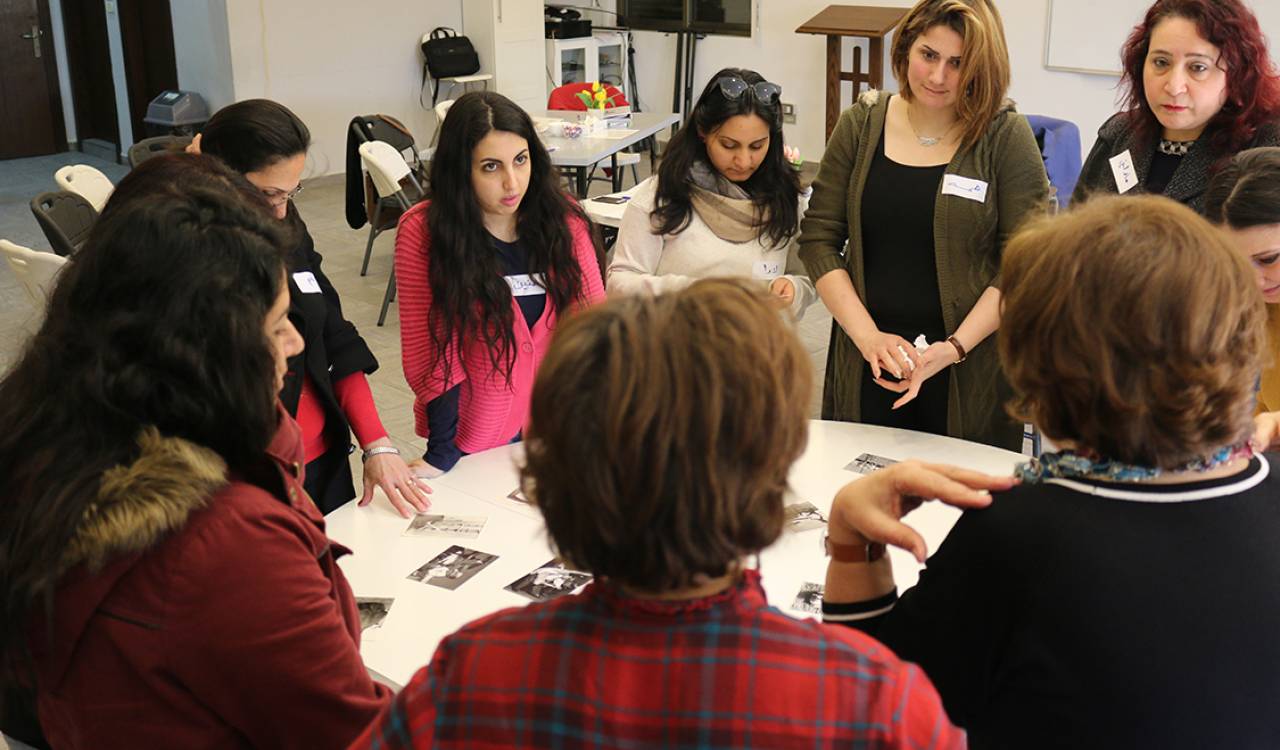 Nineteen Potential Women Graduate
Two new Groups has just finished the Nouara Life Growth Program this April. It has been an influential Program that took place over two months leaving a significant impact on trainees.
April 23, 2019
Amman, Jordan (ACCTS, AWT) – On April 20 and April 23, ACCTS-AWT celebrated the graduation of two classes from AWT's Nouara Program. The nineteen women who graduated learned essential skills to influence the society around them, recognize their potential and live a more balanced life. As a result of the Nouara Program, the women learned healthy ways to express themselves and achieve more healthy relationships. The kind of training provided by the program is unique in the Arab world and proves to be invaluable for women and society. One of the graduating participants had this to say about the Nouara Program:
"I feel I'm growing up right now after marriage more than I did during my childhood. I've been learning to manage myself independently. I learned something from every lesson and shared all with my husband. The teaching was doable and easy to be applied and shared. The program made a big difference in my life!"
We are thrilled to see this kind of impact on the lives of women, especially as the women take ownership of what they have learned and begin sharing and implementing their newly gained skills. Some women have already reported sharing academic knowledge within their circles of influence. It is the second graduation from the Nouara Program so far this year.
We look forward to beginning new classes in the coming months and seeing the positive impact on women, families, and society.