News
Awareness Session on Family Protection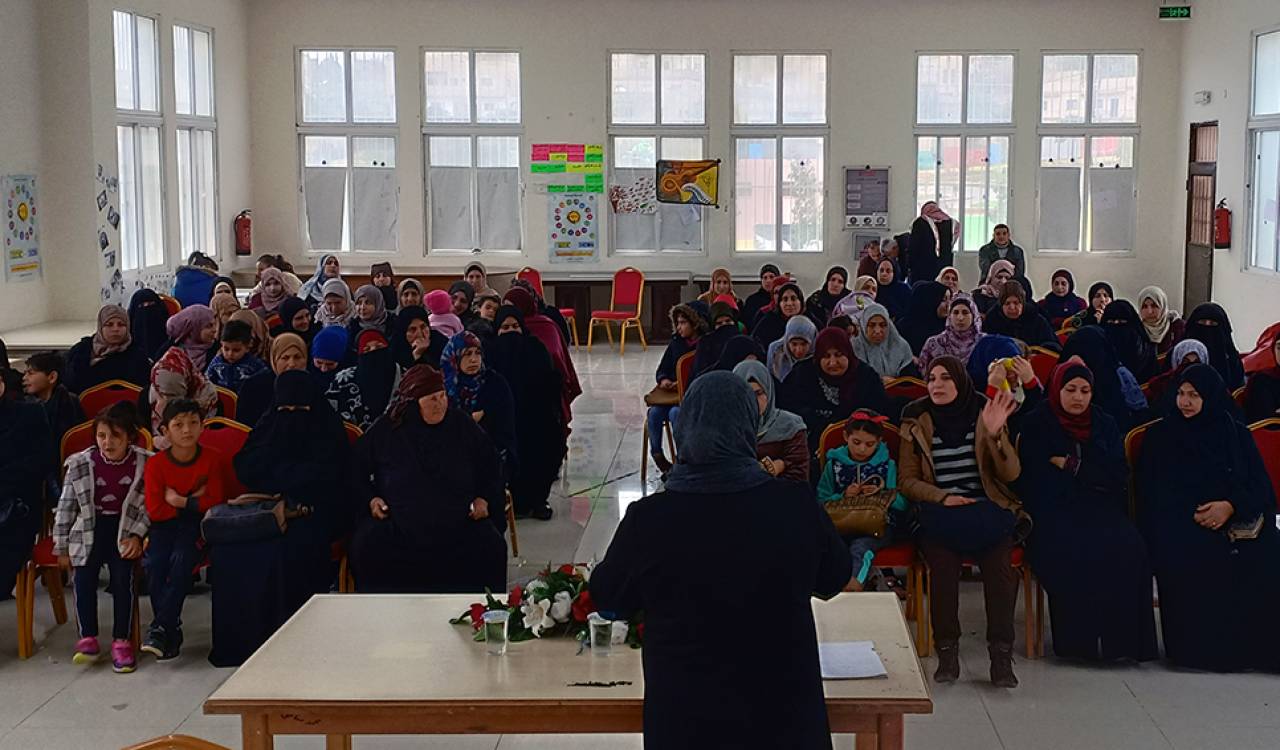 Awareness Session on Family Protection
ACCTS Irbid Community Center held a lecture on the Family Protection Department in Jordan with the aim to raise awareness and educate the community about its role and function.
16th March of 2019
Irbid, Jordan (ACCTS/ICC) - ACCTS Irbid Community Centre (ICC) conducted an awareness lecture about the Family Protection Department in Jordan and its duties. The session was lectured by a legal consultant and was attended by sixty-eight ladies.
The aim of the session was to raise awareness among members of the local community about the different kinds of family violence, the necessity of protecting family members from violence and about the harm that children, women and elderly people may suffer from inside and outside the family, legislation, and laws; relating to family protection. And to sensitize the community of the procedures they must undertake to report cases of domestic violence.
Family violence can be physical, sexual, psychological and neglect, and can be the result of multiple factors such as social, psychological, health and economic. It is one of the most important causes of family disintegration. It is a global problem that exists in all countries of the world. Children, women and the elderly are the most vulnerable ones and bear the burden of the effects of its consequences within the family.
This problem has become a matter of interest in our contemporary world as it is related to the foundation of society and the family, since the family is the basic building block of the developed societies. Through the awareness lecture, the attendees were able to have a basic knowledge of how the Family Protection Department in Jordan deals with cases of sexual assault on females and males regardless of the age of the victim and whether the perpetrator is inside or outside the family. They also looked at cases of domestic violence and neglect that children experience when the actor is within the family, cases of physical abuse of adult females when the perpetrator is within the family and issues of sexual and physical abuse, as well as neglect, of individuals with special needs inside and outside care homes.
The objectives of this initiative were successfully reached and we hope the beneficiaries will make the most out of this crucial knowledge that they have acquired.