News
Dead2Read Cycling Race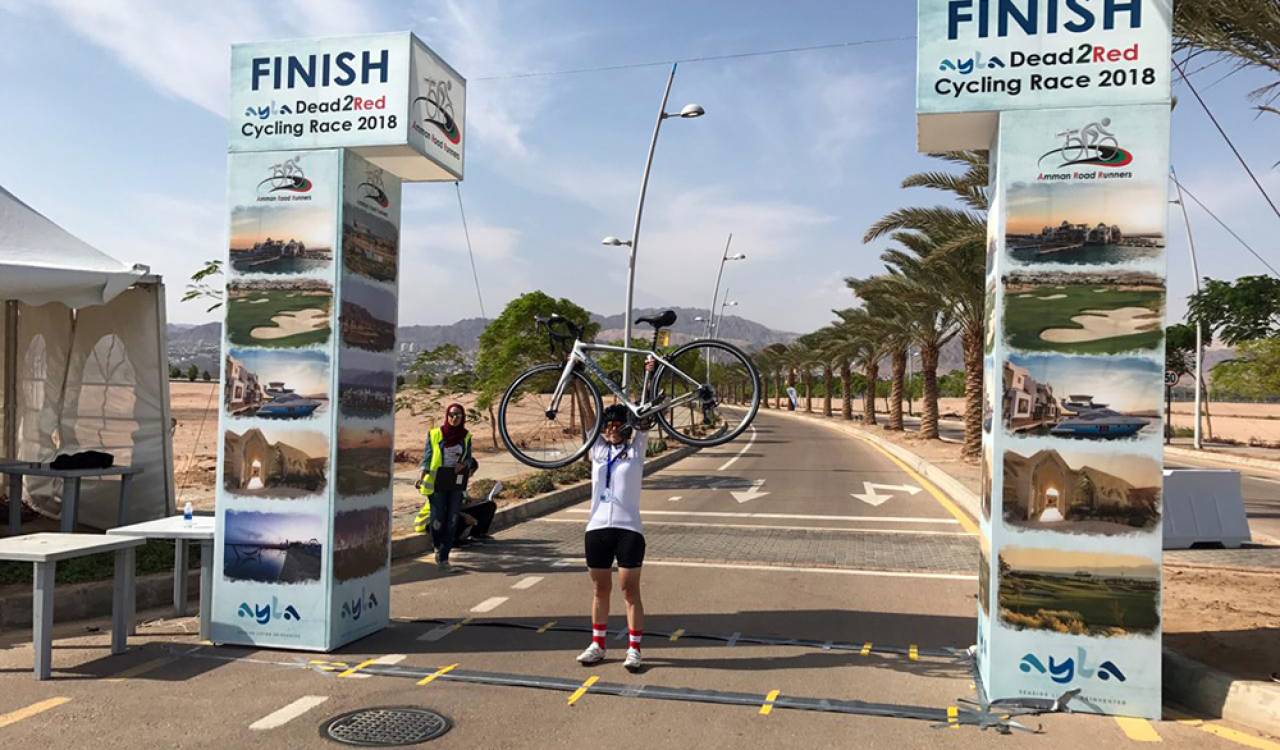 Dead2Read Cycling Race
Ruba Rihani along with her cycling team won second place in a road bicycle contest from the Dead Sea to the Red Sea, aiming at making a difference in the mindset of Jordanian people to adopt the cycling sport.
9th Nov. 2018
Amman, Jordan (ACCTS/AWT) – On November 9th, and for the second time Ruba, Arab Woman Today Department Manager, participated in the Dead2Red race; which started on the shores of the Dead Sea and completed a distance of 200km ending at the Ayla Oasis Resort on the shores of the Red Sea.
Ruba was part of a team of three, Moataz Othman and Moslim Joudeh. Her team is so passionate about developing cycling sport in Jordan. We believe that cycling can make a difference in the mindset of Jordanian people. We want to motivate people to adopt and accept this sport as part of our culture and lifestyle. 
Ruba shared, "Many times, during our rides we were hit by stones, or forced to stop while cycling, or even harassed; especially female cyclists. Therefore, we chose to make our slogan 'Better Jordan'."
We won second place in the category "team of three" and set a record at 200 Km (5 hours 53 minutes). The race received big media coverage that talked about the news.
This initiation encourages us to be a changing tool in our community through this sport. We believe in our cause and we want to make a difference in our beloved Jordan.
Proud of AWT manager Ruba Abbassi who, despite all the challenges along the road, was able to defend the cause and be the first woman to cross the borderline.
Special thanks to all our friends who sponsored our mission. And we hope next time to put more effort. We want our voice to get across to our society in order to spread awareness and this culture; especially for the female.