News
Spain Cycling Tour in support of women and refugees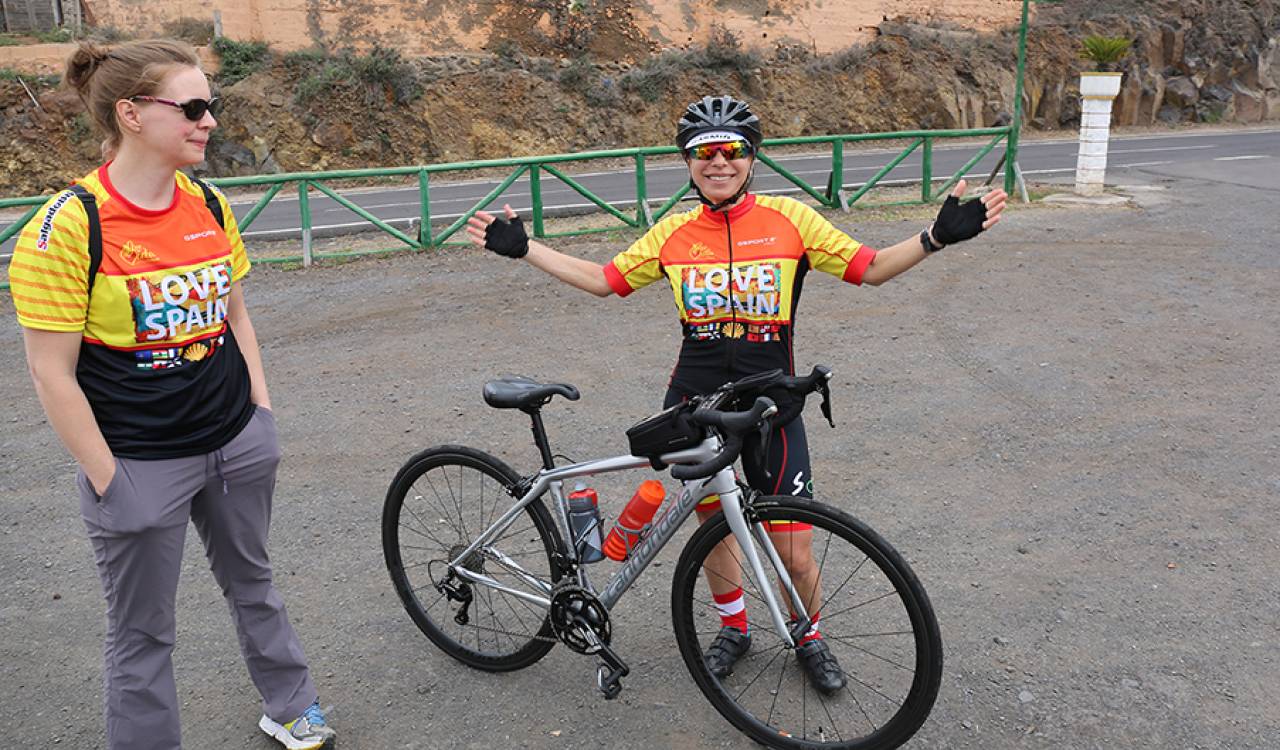 Spain Cycling Tour in support of women and refugees
Ruba Rihani, one of the twenty-seven cyclists, faced the most significant challenge climbing Mount Teide and tolerating a tough tour in advocacy for women and refugees.
9-23 June 2019
The Canary Islands, Spain (ACCTS/ love Spain tour) - Twenty-seven cyclists and support members from the USA, Honduras, Albania, Spain, and Jordan accepted the challenge of love Spain cycling tour June 9-23 at three Canary Islands. Ruba Rihani, AWT founder and director, joined the tour this year.
The team started cycling according to the program each day. They visited three islands. The biggest challenge was climbing Mount Teide, the highest mountain in Spain with 2305 m above sea level. It is considered one of the top ten training places for cyclists.
The tour team also had a chance to visit the cultural center in Madrid, where they reached out to refugees from the Arab world and South America. They had an opportunity to share their experience in serving Syrian refugees through our ACCTS community center in northern Jordan. It was such an inspiring experience to learn from each other and share heartfelt stories.
Every one of the cyclists left back home inspired and gained knowledge about God's incredible work among refugees.