News
Acquiring skills for a better tomorrow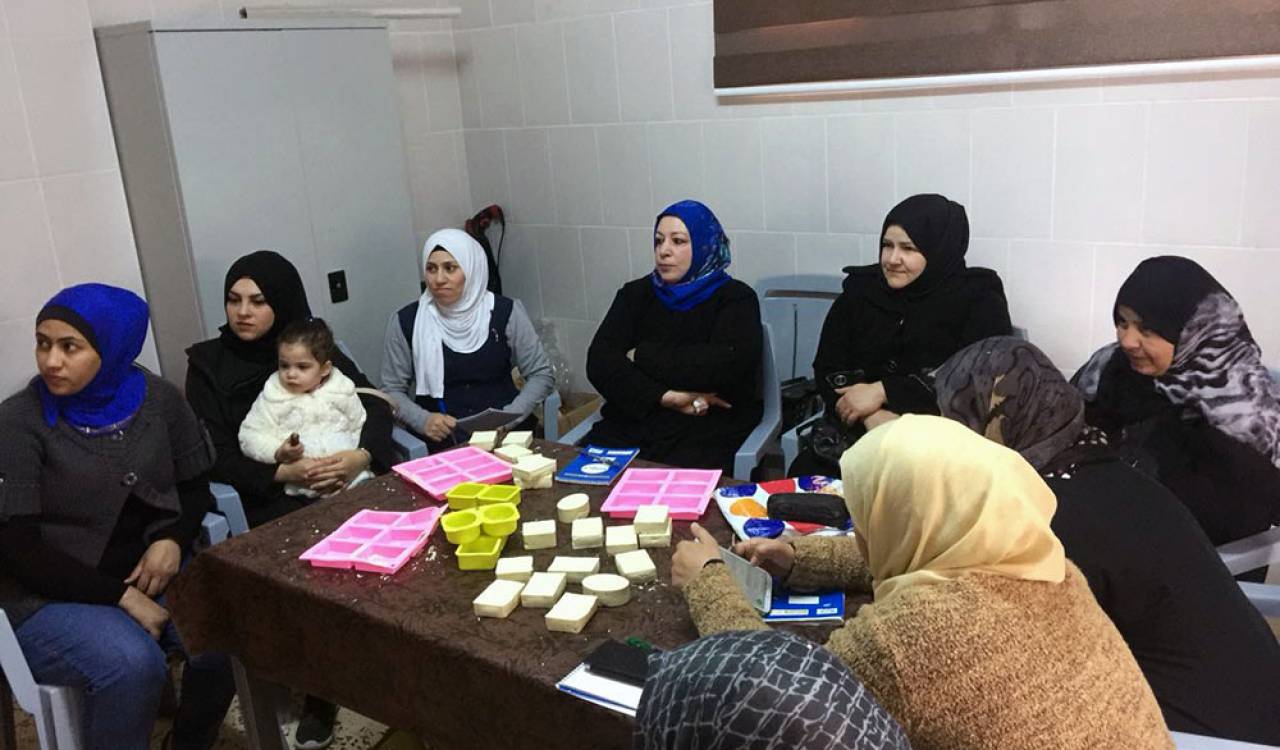 Acquiring skills for a better tomorrow
The Irbid Community Center (ICC) graduated a group of women who completed a soap manufacturing program, one of the many trainings offered at the center.
February 27th 2018
Irbid, Jordan (ACCTS/AWT)- Soap manufacturing is one of the most practical training provided at ICC, equipping women to be able to make and provide their families with solid and liquid soap, laundry soap, dish-washing liquid and floor gel etc. And can potentially be an entrepreneurial opportunity.
A group of twelve Syrian refugees and vulnerable Jordanian women graduated after completing their two months course which started on January 8th until February 27th.
Jenan, who is 33 years old Syrian refugee, used to be an English teacher in Syria before fleeing to Jordan as a result of the crisis. She lives in Irbid, ten Km away from ICC. She said she was not able to get a job because of her children. Then one day, she heard about ICC through friends and decided to join the soap manufacturing program.
Jenan is one of the graduates. For more about her story; a story of hope for the future, please visit impact stories.
The graduation celebration was a time to rejoice and congratulate them for their commitment and determination throughout the course. At the end of the celebration, trainees received their gifts and certificates with great joy and gratitude. The ICC is looking forward to graduate and equip other women.