News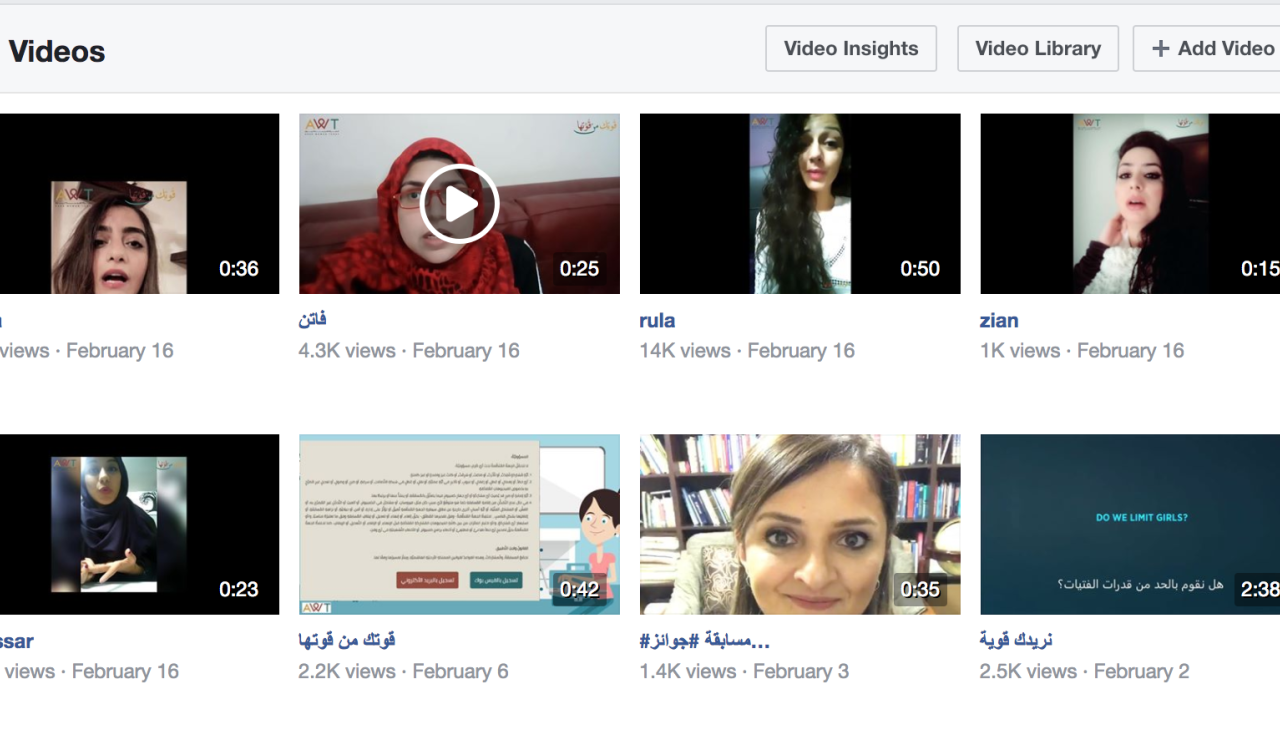 Your Strength Comes From Her Strength
AWT organizes and launches a competition on Social Media to serve as a platform for anyone who has a message to the Arab woman.
4 to 19 Feb. 2018
Amman, Jordan (ACCTS/AWT) - The equality that women demand is not only an issue between them and men, but it is often an issue between women themselves. There is a common saying, "A woman is a woman's worst enemy", but we say that "Your strength comes from her strength."
This was the topic of a competition that AWT has organized and launched on Social Media. To serve as a platform for anyone who has a message to the Arab woman. A message stemming from respect for her, and the desire to enable her to break every barrier that hinders her from being better; in order to be as the Creator wanted her to be.
Five videos were nominated to win and were published on social media for voting. The winning video was from Gaza, Palestine. And the best empowering comment has won a prize, too. People's interaction was phenomenal and very much influential!
Watch winning videos subtitled!
"The one who does not have something is the first one to give it." – A quote from a participant from Egypt.
The competition has created a platform for our social media followers to raise their voices and share their opinions and messages. And moreover, both men and women, had learned more about women-to-women respect.
We've had some really encouraging messages that call for respecting women and believing in them. Reinforcing the concept in mind; of having women draw strength and power from other women.
ACCTS aims at building bridges of communication with women of the society and earning their trust. So that they can adopt and acknowledge their true value, and consequently increase their impact in their sphere of influence.
We believe that women themselves are the most important catalysts for change. By challenging and defying discriminatory attitudes, individual women and women's groups can advance the rights of women for generations to come.