News
Rewarding Creativity and Innovation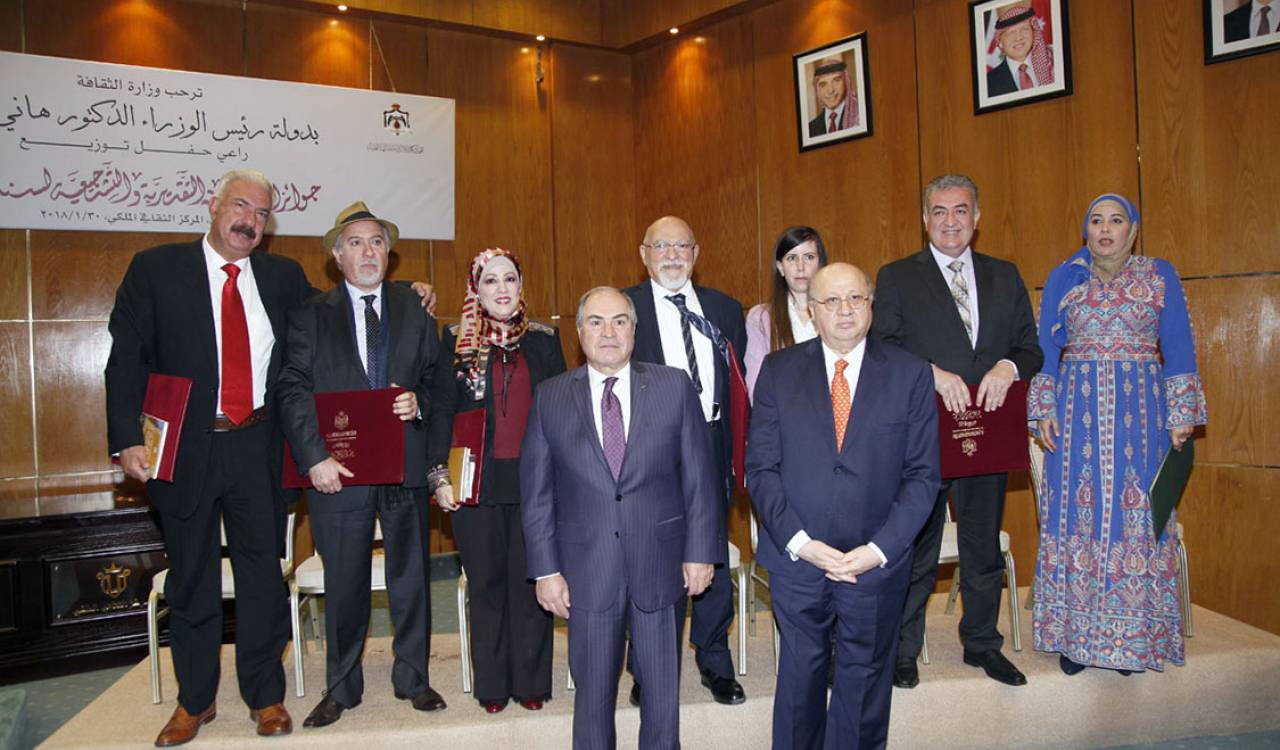 Rewarding Creativity and Innovation

ACCTS attended the annual 2017 State Awards for Appreciation and Encouragement which was patronized by the Prime Minister of Jordan, Hani Mulki.
 
30th January of 2017
Amman, Jordan (ACCTS/AWT) - ACCTS was privileged to attend the  2017 State Awards for Appreciation and Encouragement presentation ceremony for individuals and organizations in the sector of literature, arts, science and children's literature, patronized by the Prime minister of Jordan, Hani Mulki.
The event took place at the Royal Cultural Center and was attended by Jordanian government officials, including the Minister of Culture Nabih Shukmm, and intellectuals. ACCTS was represented by members of the Community Development department and the Arab Women Today department.
The opening speech was given by the Minister of Culture. Later, the Prime minister awarded the recognitions to Youssef Abdulaziz, Taher Riad and Maha Otoum for poetry, for the arts Nabil Mashini and late Mohammad Qabbani. The children's literature award went to Haya Saleh, while the King Hussein Cancer Center won the pure and applied sciences award in cancer treatment.
ACCTS was honored to attend an event of such caliber which fully supports and pours into the ministry's interest in encouraging creativity and innovative thinking among the Jordanian society.