News
Catering, Comforting, Supporting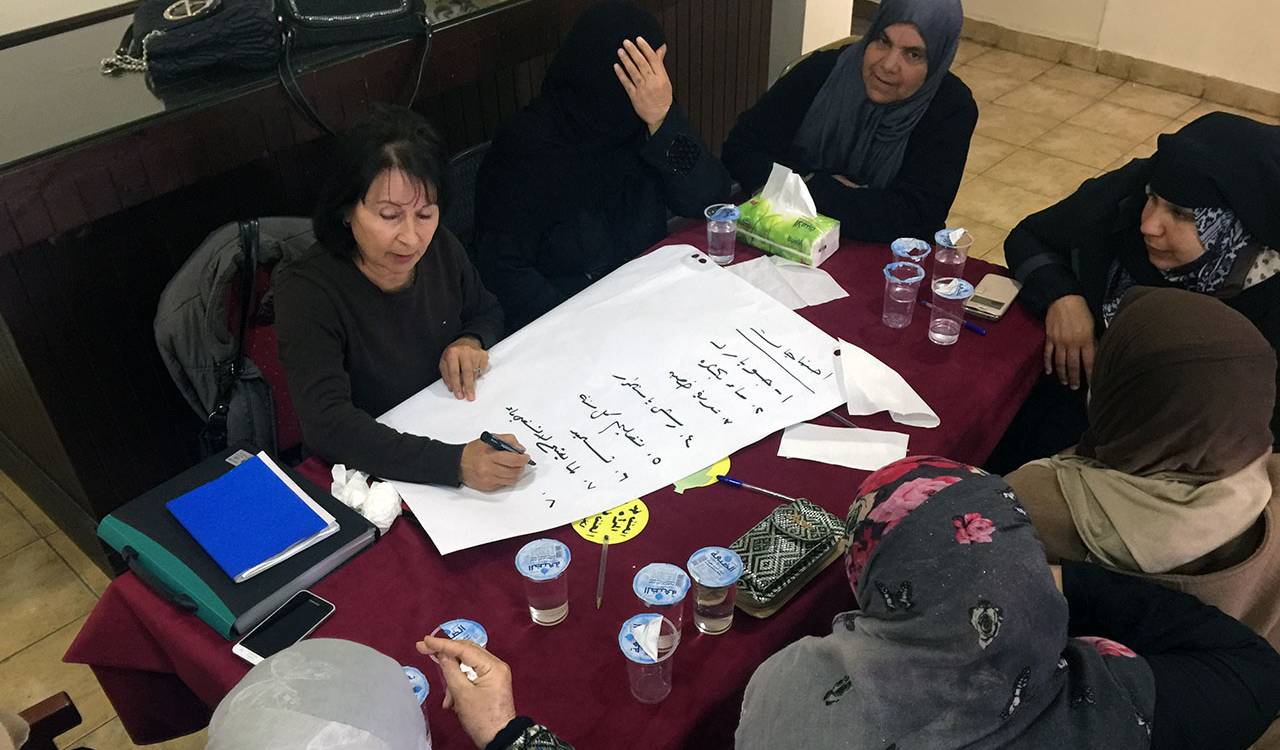 Catering, Comforting, Supporting
ACCTS' Community Development Department (CDP) held a workshop around psychosocial health, gathering Syrian women refugees residing in Madaba and its outskirts.
16th-19th of January 2018
Madaba, Jordan (ACCTS/AWT) - ACCTS' Community Development Department (CPD) provided a Psychosocial Workshop for one last group of forty-eight Syrian women refugees. The psychosocial workshop is part of the project funded by Tearfund, titled "Strengthening the Resilience and Well-being of Syrian Women Refugees in Madaba" which started November 28th of 2017 and will end in February 28th of 2018.
This project targets Syrian women refugees within the age of 18 to 60 years old, settling down in Madaba and the neighboring villages. These Psychosocial/Trauma sessions would benefit 150 Syrian women refugees, who suffer from loneliness, rejection, anxiety, and encountering SGBV issues. Private Sessions will be offered after the workshops.
I thank you for suggesting such a project; because we have truly benefited a lot. Personally, I used to get nervous when I deal with my kids, and during the last 3 days things changed; even the way they treated me!
The lectures we took brought about change not only to my house and kids, but also to my friend's kids whom I took care of during their mom's absence – a Syrian Woman beneficiary.