News
Christmas Party for the Little Ones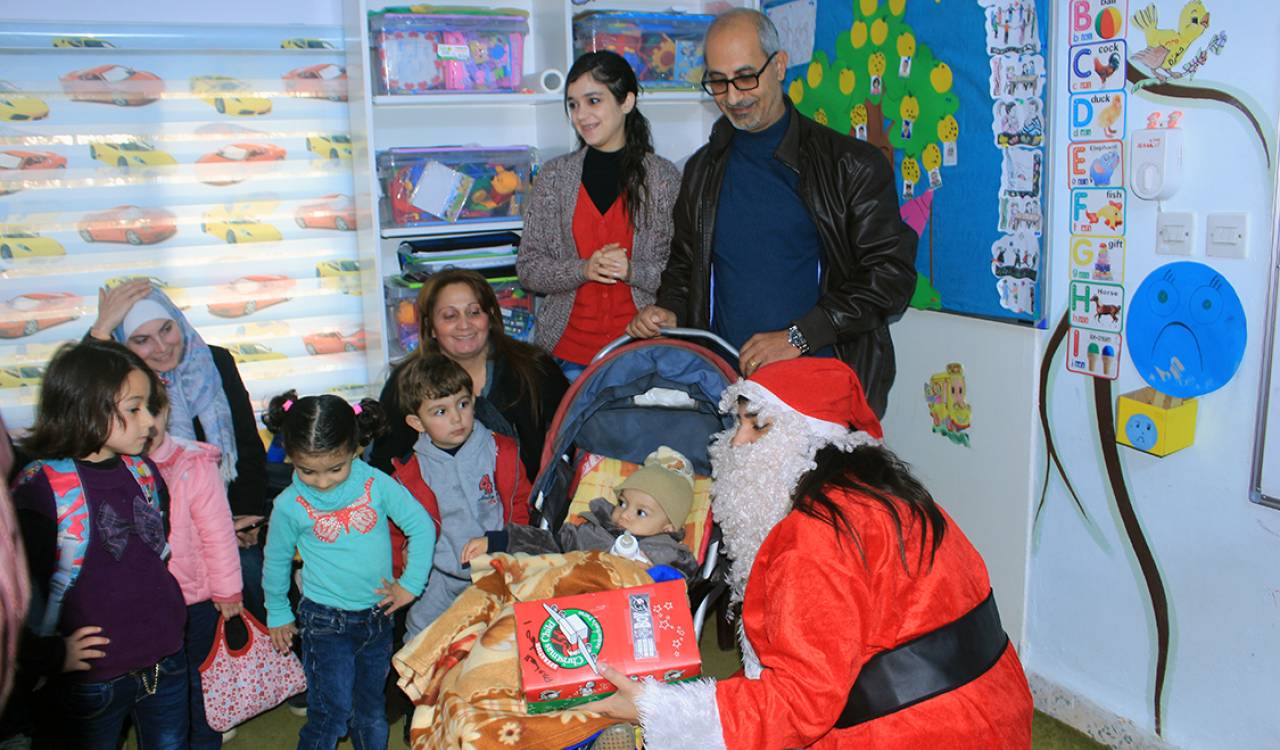 Christmas Party for the Little Ones
 
ACCTS held a Christmas celebration gathering for preschool children.
19th of December
AlHusn, Jordan (ACCTS) - ACCTS Community Center conducted a Christmas party for preschool children who participated in programs organized by the center.
The kids had the opportunity to watch a Christmas-themed sketch on God's love for humanity, in addition to singing Christmas carols. Moreover, Santa overjoyed them with his presence; as he played with the kids and distributed gifts to each one of them.
Mothers who attended the party expressed their profound gratitude to the center for taking care of their children and sharing with them such joy.