News
Caring For the Coaches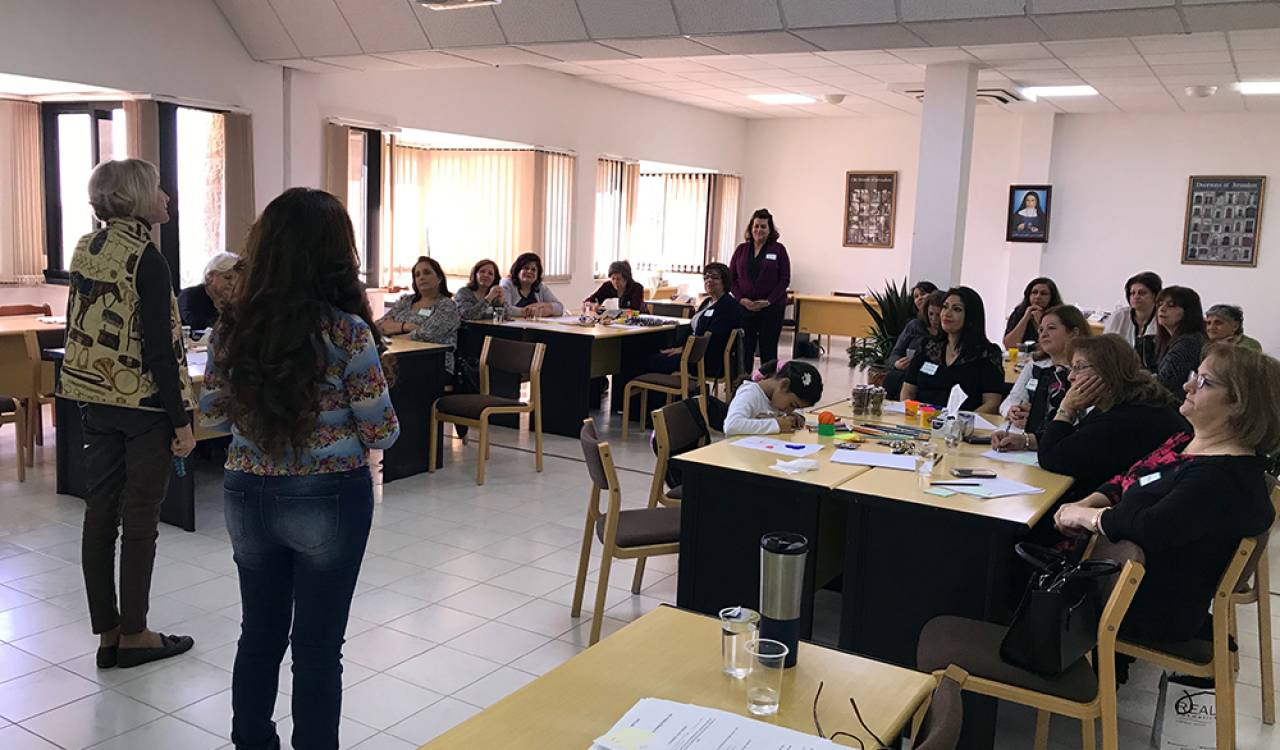 Caring For the Coaches
ACCTS held a Trauma care workshop for its coaches with the aim to equip them with more skills and tools, but also for them to feel refreshed and cared for.
10th of November of 2017
Al-Fuheis, Jordan (ACCTS) - A Trauma care workshop day was held for coaches working for ACCTS in the Social emotional workshops for Syrian refugees at the Rosary Sisters' Visitation Home in Al-Fuheis which provided a beautiful and peaceful environment for the coaches to recharge and focus on the training. The event was attended by eighteen coaches and was conducted by the USA Scotland Bible Society's staff, Lynne Misztal.
The sessions were around ways on how to take care of oneself, physically, emotionally and spiritually i.e. how to control stress, deal with past trauma and hurt and how to strengthen their relationship with the Lord. In addition to how to use our personal gifts and talents to support our communities and build new relationships.
A huge focus was made on how to recover from trauma. Several activities were carried out by the facilitators to learn how to manage pain, advices that the attendees can use to improve their work in this area with the refugees, to lead them more effectively in the way of healing from the pain and hurt in the difficult circumstances.
During all the sessions, the participants were engaged, comfortable and enthusiastic. They expressed feeling empowered and more equipped to meet the future needs of their ministries as valuable information, testimonies and many stories were shared.