News
A New Step toward Social Development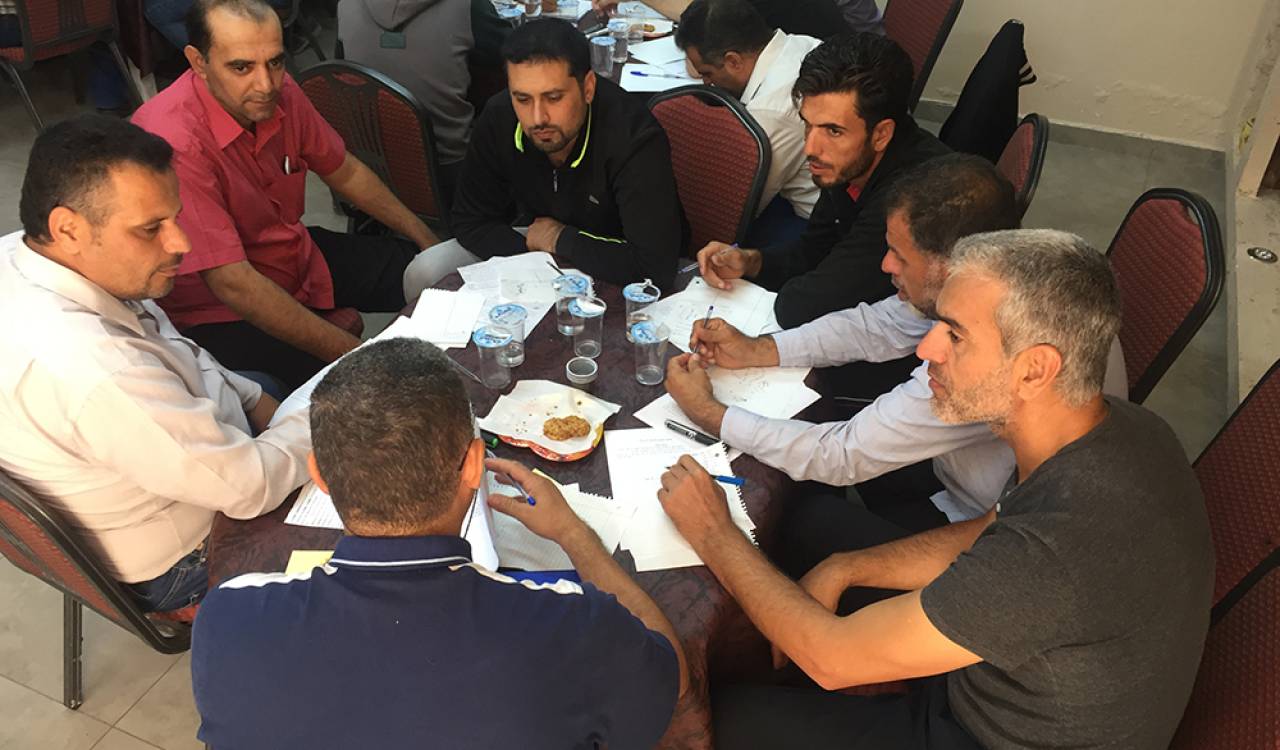 A New Step toward Social Development
A new and exciting project started in Irbid with the aim to target men with lectures and workshops to raise awareness among Syrian refugee men.
24th- 26th October of 2017
Irbid, Jordan ( ACCTS-AMT)- A new program was launched on the 24th of October in Irbid, was attended by thirty refugee men and was held at the Baptist Church of AlHusn. The aim was to raise awareness among Syrian refugees living in Irbid, and the neighboring villages on topics such as psychosocial education and sexual and gender based violence. This included the newly arrived refugees, those who left the camps, and those living in Jordan since the start of the civil war. The lectures were given by the certified trainer and counselor in Trauma Healing Munther Shahateet and five coaches.
The workshops were conducted in group setting of several tables of 6-7 men accompanied by one trained facilitator at each table. The attendees had the opportunity to share their stories in their groups while facilitators observed which ones were in need of further psychosocial care and/or mental health supports. Men will later be approached or followed up for referrals to appropriate service providers.
This project will continue on a period of a month, with several three-day workshops at different locations, ending on the 30th of November 2017 and reaching out to ninety refugee men. The sessions will be held in the mornings in order to allow the men to have time for their other family duties and will be open only to Syrian men aged between 18 and 55 years old, who are feeling lonely, suffering from fear and anxiety, and facing SGBV issues.
This new project is an exciting one and a huge step toward social and community development. We are very hopeful for all the men, who honored us with their presence, that they will have their minds changed or at the very least challenged by the teachings on the mentioned topics.