News
Annual Network 2017- Heart of the Leader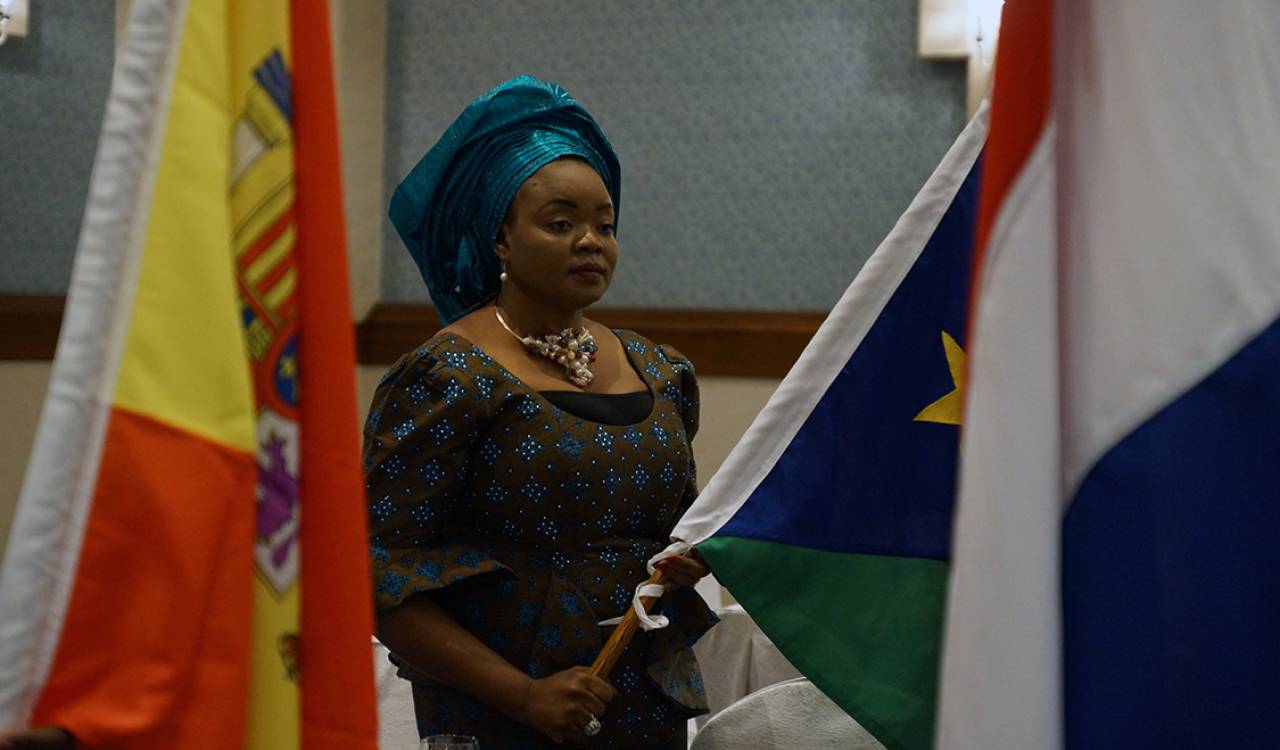 Another Successful Gathering
ACCTS held the 13th Arab Women network conference the last week of September, gathering women from around the middle-east to encourage and equip them.
28th of September- 1st of October
Geneva hotel Amman, Jordan (ACCTS-AWT) - Sixty women from twelve countries from around the middle-east such as Lebanon, Syria and Palestine attended the thirteenth Arab Network Conference, held by ACCTS at the Geneva Hotel in Amman with the theme as Pulse; the heart of a leader.
A special Official Opening Ceremony was held on Thursday the 28th September, 2017 where Board members, donors and friends of ACCTS-AWT attended in an intimate festive atmosphere of correlation that marked the marvelous spirit of the organization's history and passion, plus giving a glimpse of the upcoming teaching to be presented in the conference. Trainers from Canada, America, the Netherlands and Jordan attended the ceremony.

As it can be deduced from the theme Heart of a leader, the sessions were very much focused on the inner person, spiritual life of a leader, a woman leader. It transpired from the heartfelt and thought provoking daily devotions offered by Pamela Apffel, to the sessions conducted by Mr. Mamdouh Ezzat Lawendy whom we had the privilege and pleasure to listen to. Women went on a journey of self-analysis through the exploration of the characteristics of some influential women in the Bible. And more on a general basis, we discussed the characteristics crucial for leaders to have such as integrity, discipline, boldness, focus and the most important ones humility and love, for being in leadership is to serve.
Another point mentioned by the speaker was the importance of taking care of oneself; feeding one's mind, heart and soul to be an effective leader. One cannot give if one does not have. Moreover, repeating points during the conference were the setting of visions and goals, how crucial it is for a leader to know his/her purpose. We learned, or at the very least were reminded of, what it takes to see growth and success.
The attendees had the opportunity to have some training on how to be effective trainers themselves, as many of them are leaders involved in some sort of training, and how to be professional in doing so. The workshops were conducted by Rami Al Halaseh and Majdoline Al Halabi on the skills of presentation and the use of PowerPoint, the dos and don'ts and a game of sketches to explore the different types of trainers and trainees and how to deal with each one of them in a healthy way.
Lisca de Ruijter, a partner to the ministry from the Netherlands has lead a game session the maze encouraging the work of the team, reinforcing the concept that we, as leaders, need to be alert; pay attention to the surrounding field of work and workers and therefore benefit from it.
Every day the ladies were encouraged to write down, based on what they have learned the things they will change in their lives. At the end of the conference, they had to write down an action plan with strategies and steps to see those changes occur in their lives.
The ladies' feedback was very encouraging, many of them mentioned feeling spoiled by the team and appreciated how well-organized the conference was. One thing that stood out to some of them was the importance of love in leadership. It was a good reminder as leading can end up being a routine and a duty. The ladies were given a small gift as a reminder of the conference's theme; the heart of a leader. 
It has been another successful gathering of ambitious women. And we hope as they go back to their respective countries, that what has been discussed will go deeper in their hearts and mind bringing fruit in their personal lives and ministries.  We are already excitedly looking forward for the next one!
"You came to my rescue in the toughest two years of my life!"
- A participant  from Lebanon
To hear more from participants, please visit the relevant stories of Impact.
Partners and speakers had something to share too about this training conference;
I am honored and blessed to be in attendance and to share devotional teachings over three days. AWT has a vital and impactful ministry that reaches 22 Arabic speaking countries and the conference will train women leaders from 11 Arabic countries. Pam Apffel – TerraMica
Dear team, all in your own ways, you have contributed in a great way to make this conference a success. Thank you all for all your different efforts and for your work for the Lord.
All my best and "go Arab Woman Today go!" Lisca de Ruijter
To read more feedback please visit: Partners, Volunteers and Friends.
And click here for more information about our Annual Network Conference held as part of our Leadership program.