News
Influence and Relational Needs Training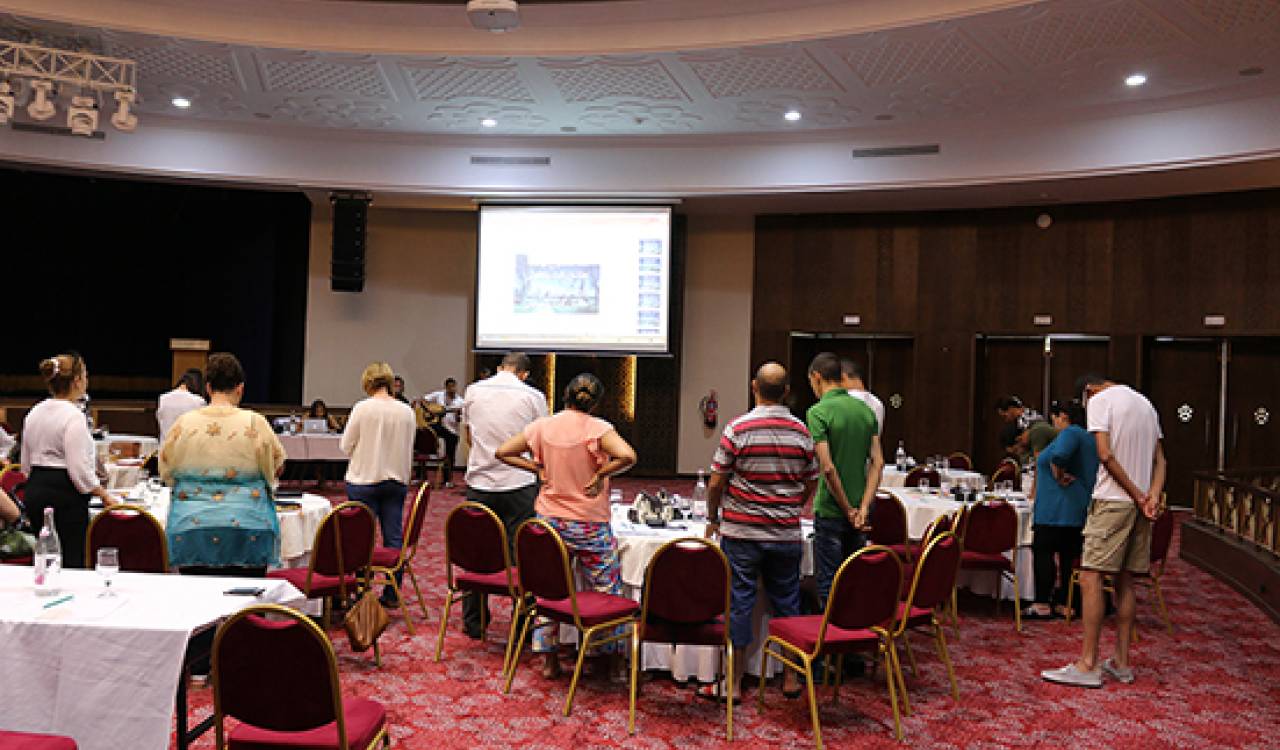 More training, more impact
ACCTS conducted its training in Tunisia with the aim to encourage believers with the reminder of the knowledge of their true identities, and discuss about how it is crucial in building a family-like structure for the church, and in influencing their communities for the better.
6th-7th of August of 2017
Sousse, Tunisia (ACCTS-AWT) - Twenty-two men and women participated at the third training hosted in Tunisia. It was a privilege to train the local leaders and to have had among us two participants from Algeria.  It was a pleasure to see them gathered encouraging one another.
The theme of the training was "So we fix our eyes not on what is seen, but on what is unseen, since what is seen is temporary, but what is unseen is eternal."
The topics discussed were some that are foundational in the Christian life. The participants explored and dug deep in the meaning of having their identity in Christ and what it means to live it out, to let it permeate every aspect of their lives. They were reminded of the beauty of being made new, a new creation, a spiritual being. The great privilege of being a dwelling place for His Spirit is that he is the one who makes us holy through the works that He does in and through our lives, and also the recognition of living in His holy and mighty presence every second of our lives. Knowing who we are and letting that dictate our lives have a natural result of influencing our surroundings.
Men leaders were gathered to discuss the means to increase influence, and did practical case studies relating to Conflict Resolution, that would support their entities.
The women also had their own circle. They expressed their interest in understanding relational needs. The ladies were exposed to the skill of being aware of one's and others' relational needs gaining insights into the feelings, behaviors and motivations in ourselves and others, therefore, can help in the resolving of relational problems and conflicts. They explored the different types of relational needs that can be experienced by an individual and what a lack of them would look like.
As you can deduce, the sessions were quite intense and required each participant to give his entire attention. They fortunately did not fall short of our expectations in terms of the level of engagement. Their feedback was very much encouraging. One of the participants shared; "I hope to attend another conference in Tunisia again, soon. Every time I come to one, I leave feeling refreshed, with thoughts renewed and new friends. Arab Woman Today has become my second family. I cannot express how these conferences are vital for us here."
We are looking forward to another training session and another opportunity to equip and bless them. Until then, we have firm assurance that they will experience growth as individuals but also as a community.