News
First Preschool Graduation at the Center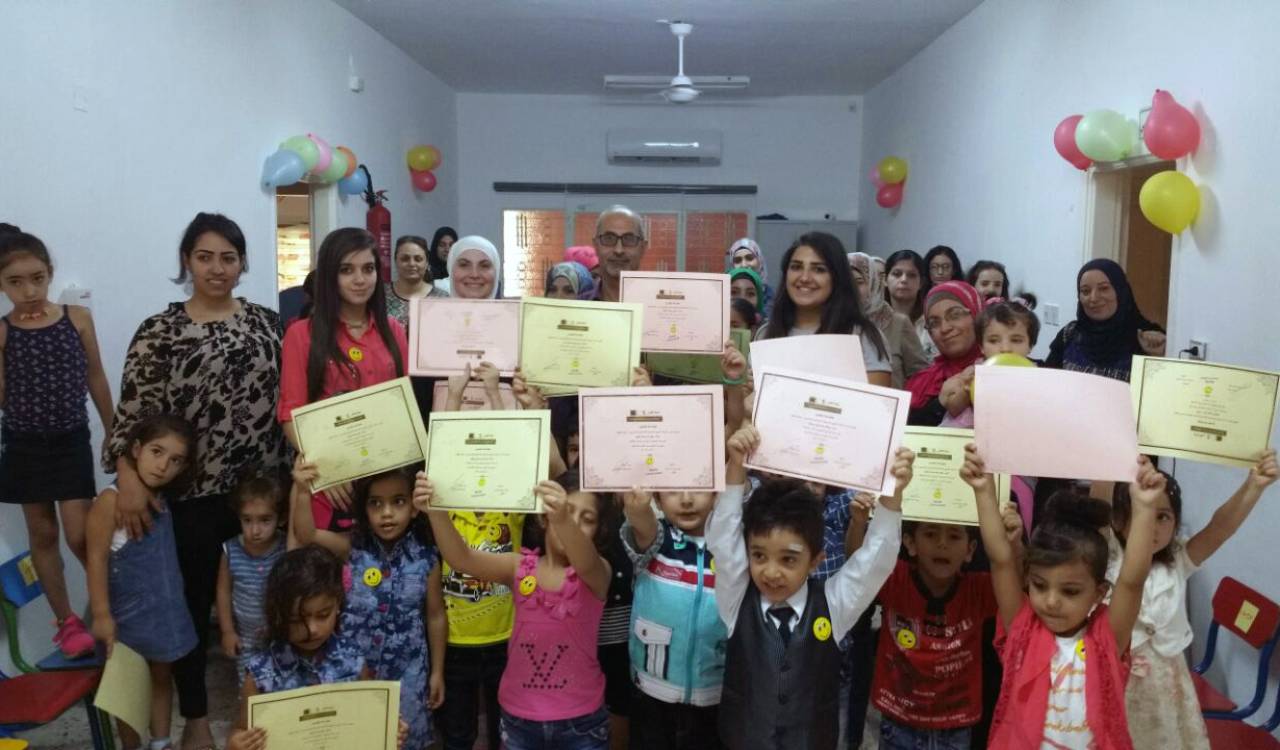 Celebrating our First Group
ACCTS Community Center at Al-Husn celebrated the graduation of the first group of Syrian and vulnerable Jordanian preschool children.
Al-Husn, Jordan (ACCTS-AWT) – On the 24th August, we have celebrated the graduation of our first group of preschool children. During the celebration, the center's director addressed the preschool program with parents, said: "The preschool curriculum at the center is designed to encourage four and five year old children to be imaginative, energetic, inquiry-based learners who explore the classroom environment with curiosity and purpose."
Preschoolers are eager to learn, and all activities are designed to involve and engage these children with interesting lessons, materials and games. Throughout the day, physical, cognitive, social, and emotional development activities are nurtured in a warm, caring and safe environment, providing children with the early skills to become lifelong learners.
Daily activities are scheduled in the large and small groups to promote socialization and community building. Children engage in conversations with teachers and friends daily, learning to take turns, listen, and share. All activities are well planned to prepare children for a smooth transition to school.
At the end of the celebration, parents were filled with so many emotions and expressed their profound gratitude to the generous donors, ACCTS and the whole staff of the center. They were proud that their beloved children had done a great job during the year.