News
Learning is Life- Awareness meeting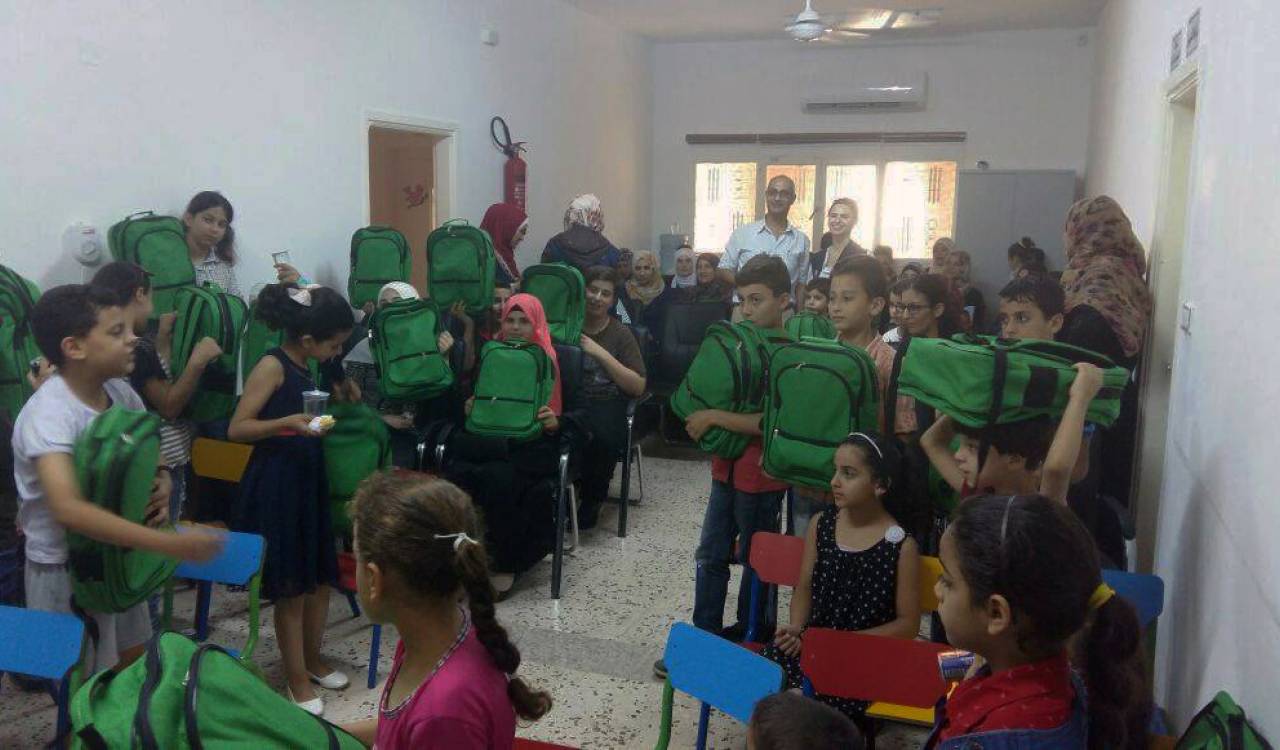 Learning is Life
An awareness meeting on the importance of pursuing learning was held for students and mothers at AlHusn Community Center.
14th August, 2017
AlHusn, Jordan (ACCTS-AWT) - ACCTS Community Center at Al-Husn in cooperation with the International Catholic Migration Commission (ICMC) held a meeting for the students of the center along with their mothers. The main topic of the meeting was to raise their awareness about the importance of going to school and learning as means of pursuing a better future life. At the end of the meeting, ICMC distributed school bags and stationary to fifty Syrian and vulnerable Jordanian students of different ages.
Georgia Swan, the Protection Program Manager, ICMC Jordan and her team admired the high level of services offered to the target beneficiaries.
From their sides, beneficiaries valued this kind of mutual cooperation between both organizations which had a great impact on them and their children, especially in such a season; at the start of the coming academic year, where schools are opening their doors early in September. They expressed gratitude for the way they were treated with high respect.