News
Tahdir-Masar Program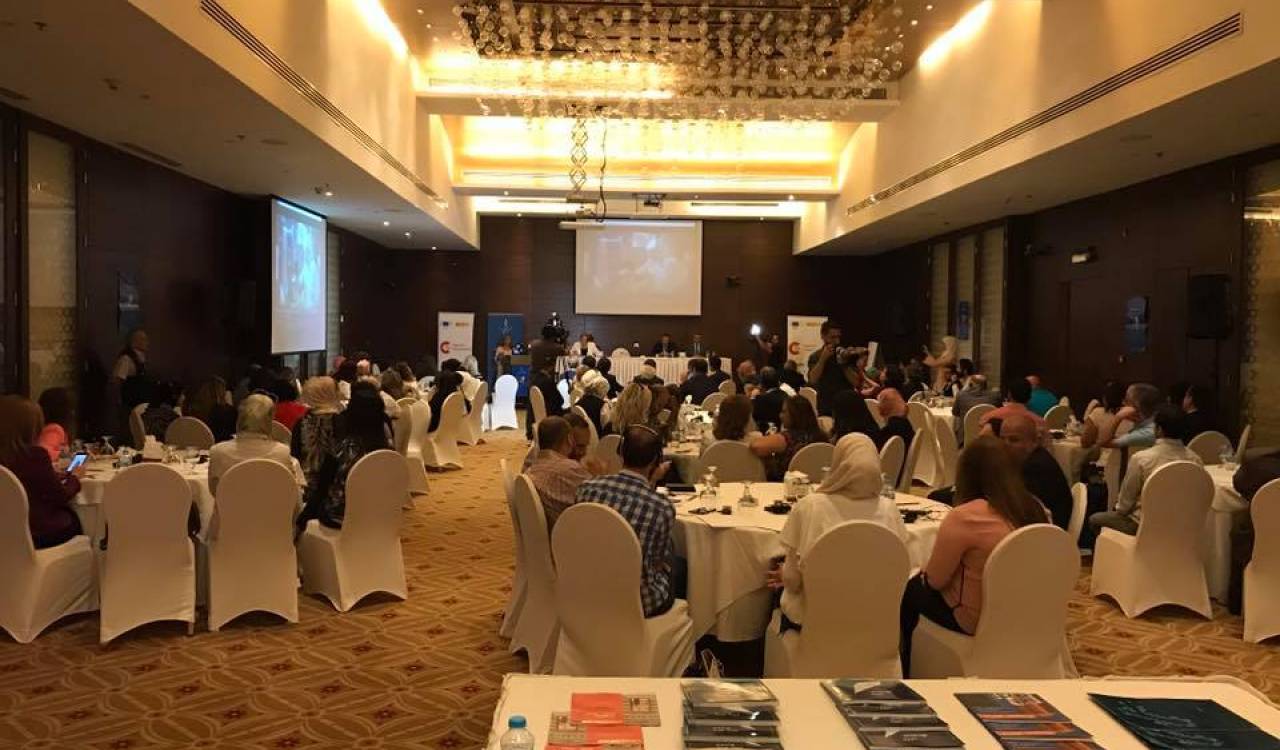 Preparing Syrians to rebuild
ACCTS participated in the closing ceremony preparing for the program, "Tahdir-Masar" initiated to equip Syrians to rebuilding their countries.
21st August, 2017
Amman, Jordan (ACCTS-AWT)- ACCTS participated in the final ceremony of the media training program with the Arab Women Media Center (AWMC), the Spanish Agency for International Cooperation, and the European Union in Amman with an end goal to prepare for the program, "Tahdir-Masar".
The program, "Tahdir-Masar" (preparation), launched in Amman will entail training 1,200 Syrians on issues that include rights, gender and social change communications.
At an initial meeting with Jordanian partner institutions in the 'Tahdir-Masar' program in Amman that took place on March last year 2016, the Spanish Ambassador to Jordan Santiago Cabanas Ansorena said, "This program is based on confidence [in] the Syrian people. I am confident that by sharing the experiences with their Jordanian and Spanish colleagues, they will acquire the tools necessary to... rebuild their country during the transition process."
For more about the project, you may visit http://www.jordantimes.com/news/local/programme-prepare-syrians-contrib….
The program included a presentation of the training program media outcomes within the project "Tahdir-Masar", including a training manual in Arabic and English, the launch of the site Masar al-Sham, and screening a film about the reality of the Arab media debating the pros and cons.
The closing ceremony was attended by representatives of the Ministries of Interior and Political Development, the Spanish Embassy, UNESCO, Adalah Center, the Women's Caucus, and the Center for Strategic Studies at the Jordan University.