News
Gender Based Violence Workshop For Men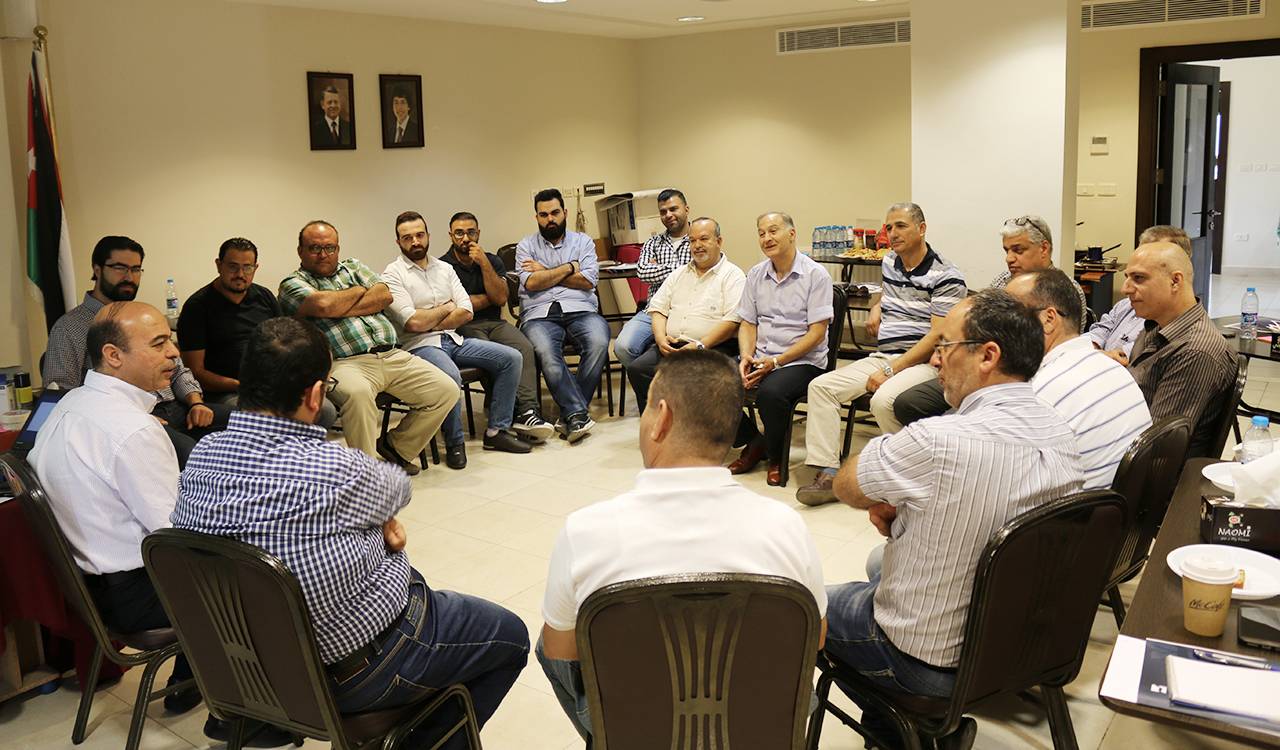 Training Leaders to See Change
AWT hosted a Gender Based Violence workshop which lasted for three days with the aims to, first of all, train and equip leaders, who are involved in the humanitarian sides of the refugee crisis, on how to cater for the victims of violence but also how to handle the situations in a healthy way. In addition to equipping trainees to be trainers and others to be coaches or facilitators in the training field.
11th to 13th of July 2017
Amman, Jordan- ( AWT/ ACCTS) - Sixteen leaders of social services at churches and various institutions that support humanitarian work attended a training conducted by ACCTS on the topic of Gender Based Violence with the target on four cities; Irbid, Mafraq, Amman, and Zarqa.

The training started with an overview of what is gender based violence and child protection. Once we laid the foundations, four crucial points were discussed; communication skills, the skill of reception and confidence building, overview on sexual violence and how to provide psychological assistance for survivors of sexual violence.
The discussions around those topics were interactive and, with no doubt, very rich. One of the benefits of having attended the training, expressed by the participants, was the many nuggets of knowledge which will help them understand the issue in a deeper way. Here is some feedback from four of the participants:

 "This course has added to me a lot of skills and information that I haven't known that clearly before." Pr. Maher
 "This course is fascinating, as it points to the role of the church in the community service." Rev. Paul
"The course will help me deal with the situations we deal with every day in the church at Mafraq. And certainly we are open to cooperate with ACCTS to learn everything that is new." Samer Al-Nimri
"We are ready to begin to train in order to assist the situations that we are dealing with right now in Zarqa." Peter Nimri
ACCTS firmly believes that training and equipping leaders to have more positive impact is one of the keys to see change, and we are impatient to see the fruit in the leaders' and trainees' works.