News
Honoring Jordanian Media Figures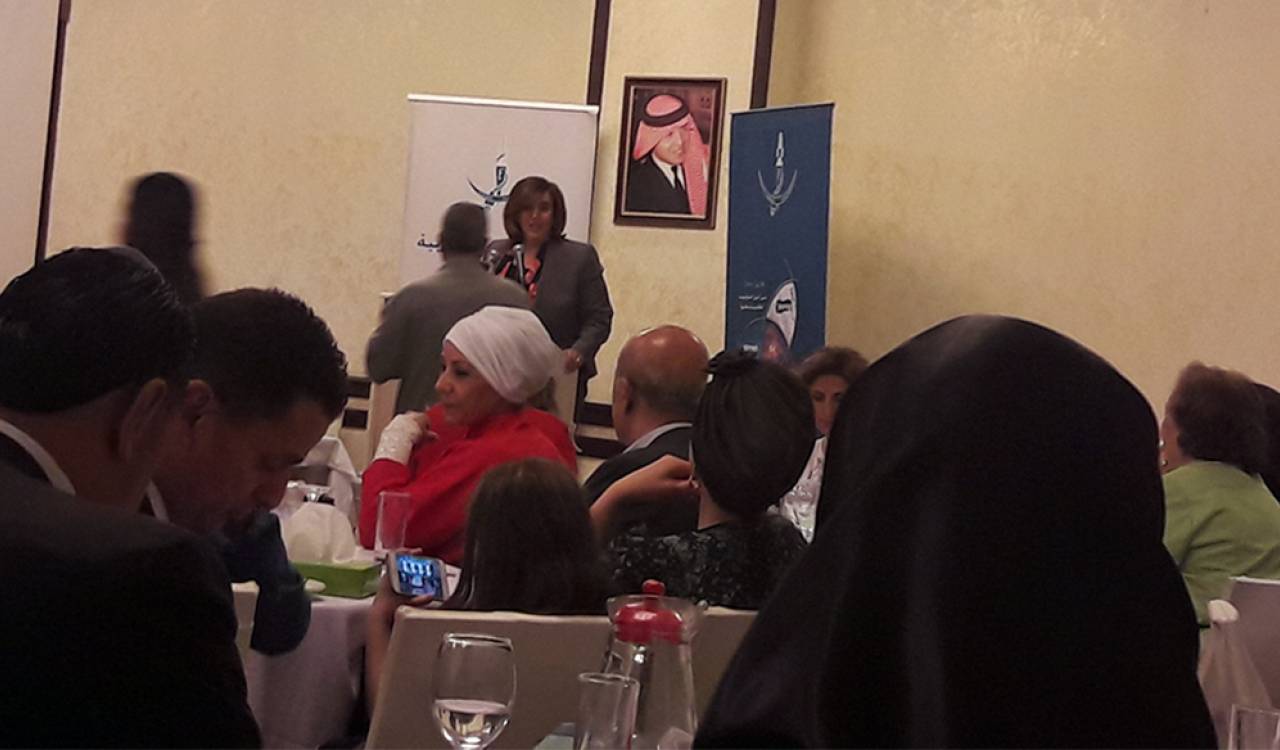 Honoring Jordanian Media Figures
AWT participated in an honoring ceremony organized by Arab Women Media Center (AWMC) at the Jerusalem International Hotel and its aim was to honor some Jordanian media figures on the occasion of Arab Woman Media Day which took place on the 12th of March.
6th of June 2017
Amman, Jordan (ACCTS-AWT) – ACCTS represented by the Director of Arab Women Today, Mrs. Ruba Rihani Abbassi and Mrs. Dima Fakhouri Ammari, to embody the support of the ACCTS Foundation for the role of women in society and the support of civil society organizations in Jordan, participated in an Iftar in celebration of the Arab Woman Media Day under the patronage of HRH Princess Basma, and was honored by honoring some of the distinguished women and men in our dear country in recognition of their efforts during the year. The Minister of Political Development and Parliamentary Affairs, Musa Maaytah, was HRH deputy to attend the event. Lots of eminent journalists and women advocates from the parliament, judicial, educational, media sectors and Organizations partnering with the Arab Women Media Center (AWMC) participated.
The event was organized by Arab Women Media Center, a non- governmental organization founded in 1999 whose aim is to empower women and men, giving training in the media field for newly media colleagues graduates but also to those working in the journalism field who want to upgrade their skills. They also undertook some media to non-media projects targeting women in cities, rural areas, camps and youths from both gender, using documentary films and guide books productions, focusing on violence against women, issues encountered by divorced women, role of women in politics amongst other themes.
ACCTS was very honored to attend the event but even more, participating   opened doors for more cooperation with other civil society organizations supporting women issues in addition to expanding connections with other women groups, institutes and active figures in support of women issues, such as the University of Jordan, the Jordanian National Commission for Women, media talk shows on Jordanian TV channels such as Ro'ya TV, and other organizations who work to support women economically.
We hope that these new connections will bring fruits and help us in our fight for equality and empowering women.