News
Medical Campaign Continues Five Years Strong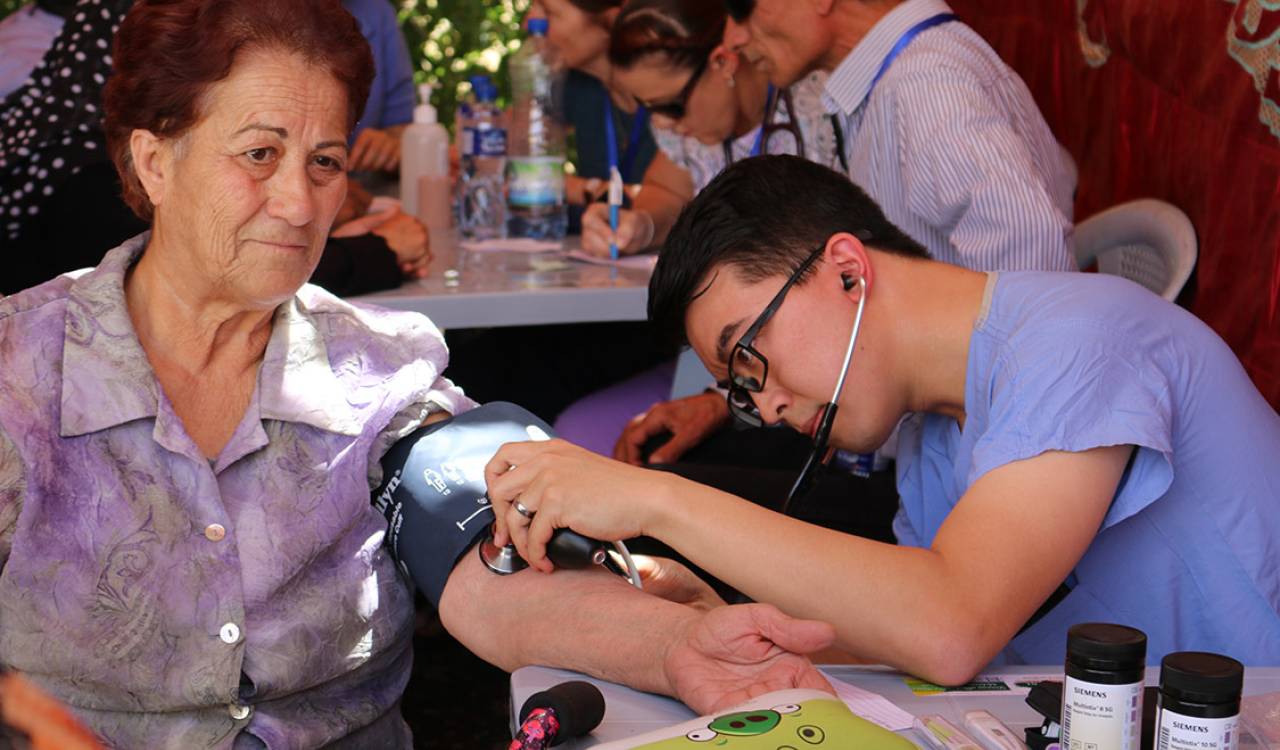 Medical Campaign Continues Five Years Strong
ACCTS-AWT hosted a medical clinic for people living in Husn, providing them with various services to better their physical and emotional quality of life.
May 14-16, 2017
Husn, Jordan (ACCTS-AWT) From May 14 to May 16, over 25 volunteers came from America to help ACCTS-AWT host a medical clinic at the Baptist church for the people in Husn. This marks the fifth year the campaign has taken place. Volunteers from the US included dietitians, physical therapists, doctors, nurses, and counselors. The campaign also included activities for children. The clinic provided people with anything from medical treatment to haircuts to help with stress and sleep issues. The number of people who came to the clinic grew steadily each day.
Most of the issues addressed were not severe, but the impact of the clinic was significant. On the first day of the campaign, one man was so happy at receiving the gift of better hearing through hearing aids that he came back to the clinic each day just to help. When a volunteer asked how it was going with his new hearing aids, he enthusiastically exclaimed, "It is very good!" Another man who received hearing aids said, "Now that I hear, I am born again!"
The counselors were able to meet with individuals and families to address sleep issues and stress management. One woman learned more about how to manage her child's behavioral issues and creating a more comfortable environment for better sleep. Since health issues can be related to stress and poor sleep, this service helped to establish steps for a better quality of life for men, women, and children.
The counselors were pleasantly surprised at the response of people willing to speak with someone about their needs. The clinic utilized counseling techniques that originated from the UK but were strategically developed for use in the Middle East at this campaign. The hope is to see the curriculum grow and expand to meet specific counseling needs in the Arab world. ACCTS-AWT believes these services are vital to serving the people of Jordan and creating a better home environment for families and individuals to flourish and experience peace.