News
Personality Training- Secondary school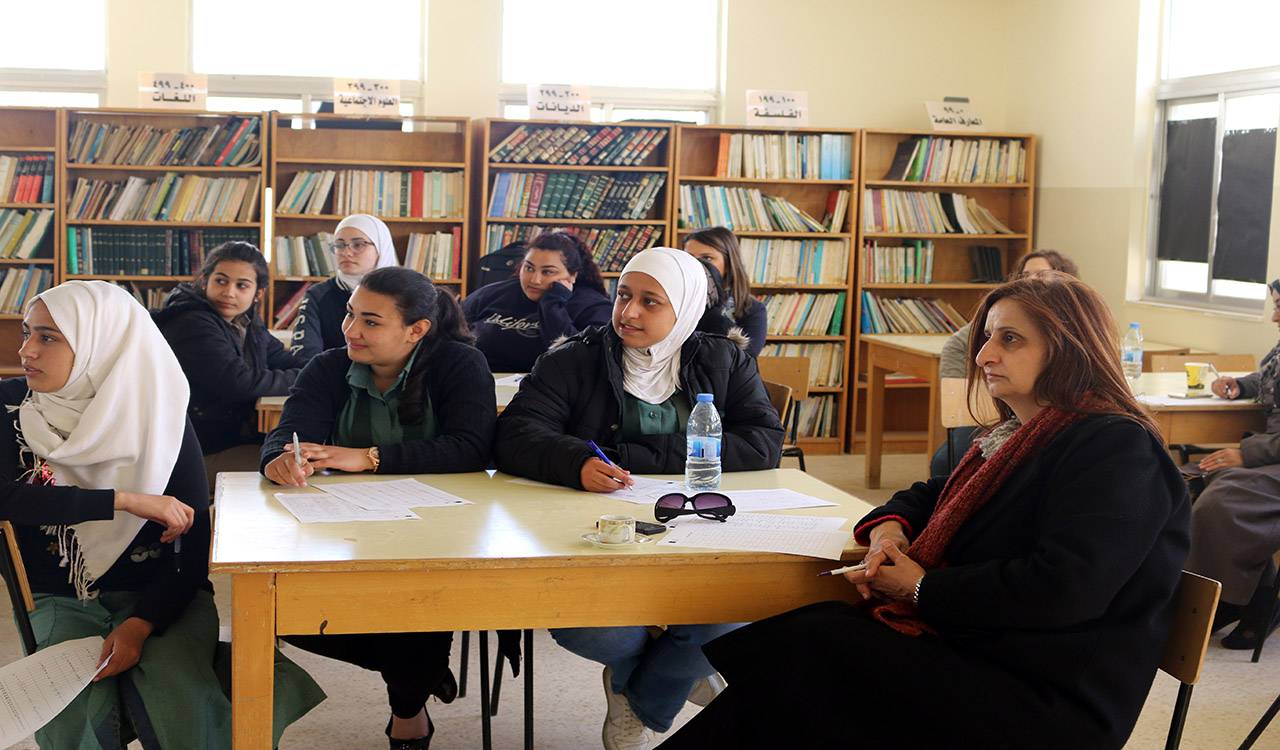 Al Fuhais Secondary School Workshop
Educational lecture on relationships presented to the girls of Al-Fuhais secondary school
Al Fuhais, Jordan -  AWT hosted a 2-hour lecture for high school students of Al-Fuhais Secondary School for girls. The lecture titled Solving People's Puzzle aimed in aiding these students understand their different character strengths and weaknesses and how they complement each other.
The topic was presented in a comprehensive manner for these young girls; it addressed the importance of healthy relationships with colleagues, family members, and other people in their environment. This has been proven to have direct influence on promoting better choices in future decisions such as choosing appropriate fields of study, career choices, or marriage.
The lecture not only focused on a speaker but also engaged the girls in an interactive session where they had the chance to share their own experiences from their personal lives. This reflected the intelligence of the girls since they were able to comprehend the key points and aims of the lecture which allowed them to start thinking practically on how to apply positive relationship techniques to their own lives and how to benefit from them.
We are aware of how essential it is that girls of such a young age attend lectures in raising awareness about familial and intimate relationships. This knowledge provides these young girls with guidance and support to help them discover their inner selves and what they truly need from their day-to-day relationships.
The headmistress and the teachers of the school were delighted with the impact of the lecture. The teachers informed us that this was the first time the girls get engaged during a talk without feeling bored or distracted as the topic seemed very important to their well-being. Before we left, we happily accepted an invitation from the teachers to also give them lectures in the short future.